Getting to Vancouver by Bus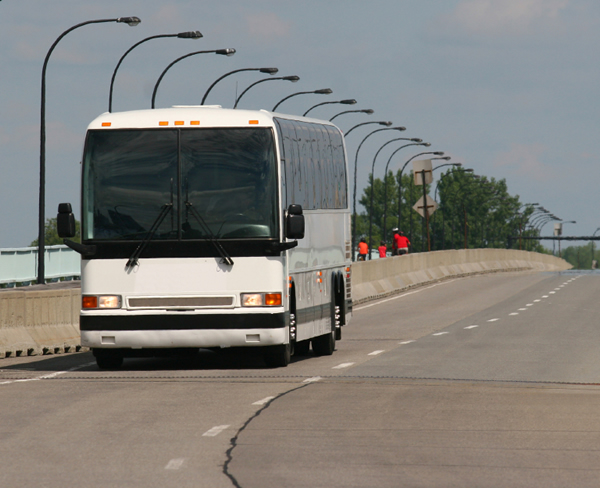 Greyhound
Crossing the Border
Greyhound has a very extensive network across both Canada and the United States. If you are coming to Vancouver from the United States you will cross into Canada at Bellingham in Washington. Even though you're on a coach you still need to clear customs and immigration so you must make sure you have all the relevant travel documents on you otherwise you'll be refused entry. If this happens, Greyhound have no responsibility for getting you across the border and will not issue a ticket refund.
Tickets and Passes
If you're using the Greyhound bus service to take you directly into Vancouver you may find it easier to buy your ticket in advance on the internet. Various discounts are available, and you can often make the biggest savings if you buy your tickets in advance. Other tips for saving include traveling on a weekday and avoiding holidays.
Discounted tickets are available for seniors, children, military personnel and students, in addition to compassion discounts and discounts for Hostelling International members.
Greyhound also often have Fare Specials and Promotions, so it's worth checking the Greyhound's website to see the latest offers.
There are also multi-trip passes available with Greyhound, so if you know you want to make several stops en-route to Vancouver these may be the best value for you. The Discovery Pass covers both Canada and the US and can be bought in advance to cover you for 7, 15, 30 or 60 days, through the website or via international agents. Visit the Dicovery Pass website to find out more.
Vancouver Greyhound Arrivals
When arriving in Vancouver by Greyhound, you'll come in to the terminal at Pacific Central Station (view map) which is located at the corner of Main and Terminal. This is too far to walk to the downtown hotels, but is close to the Main Street/Science World SkyTrain station which you can use to get you into downtown proper.
Quick Shuttle
The Quick Shuttle Coach Service is a good choice if you're traveling in to Vancouver from the Seattle direction. The great benefit with Quick Shuttle is that it stops at all the major downtown hotels in Vancouver so you could get a to-the-door service.
Alternatively, if you're coming in to Vancouver without having booked a hotel in advance the coach also makes a general stop in Vancouver downtown as well as at Canada Place Pier and Ballantyne Pier. Disembark at Canada Place Pier for the Vancouver Tourist Info Centre as you can pick up some great information here and book a hotel room.
Make sure you have the correct identification and travel documents to be able to cross the border.
Visit the Quick Shuttle website for further information on schedules and pricing.
Pacific Coach Lines
Getting to Vancouver by coach from Whistler or Victoria is easy on Pacific Coach Lines. From Victoria there are services throughout the day, usually one every hour, making a stop at Vancouver International Airport before reaching the Vancouver Bus Terminal.
From Whistler, the SkyLynx service runs 4 or 5 times a day during the summer and 9 times a day during the winter months. Pick-up from select Whistler hotels is available and this service goes direct to Vancouver International Airport.
Visit the Pacific Coach website for details of fares and schedules.
Other Options
Traveling from Seattle to Vancouver you may also like to consider Cantrail. Visit the Cantrail website for further information.
Traveling from Whistler to Vancouver International Airport you may also like to consider the Perimeter Whistler Express. Visit the Perimeter Whistler Express website for more information.