Vancouver excursions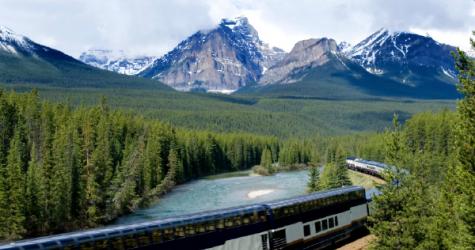 Whether you're looking for a city tour or an excursion further afield, the information below should help you get the most out of your Vancouver holiday!
Vancouver City Tours
The Vancouver Trolley Company operates a number of different tours in Vancouver, their most popular being the City Attractions Tour. This is a hop on, hop off loop tour which has 23 different stops at all the must-see places around the city, including downtown, Gastown, Stanley Park and Granville Island.
The attractive trolleys are not difficult to miss as they're modelled on the old fashioned trolley cars of San Francisco and are coloured red and gold, though these are alternated with double deckers every fifteen minutes at each of the 23 stops.
Vancouver Boat Tours
There are a number of companies offering boats tours in Vancouver, including harbour tours and dinner cruises as well as charter companies for a more personal cruising experience.
A 1 hour scenic Vancouver Harbour Tour is offered by Harbour Cruises which takes you around the Burrard Inlet. You'll travel past many of Vancouver's famous sites, like Stanley Park and Gastown with the opportunity for some great views of the city skyline and North Shore Mountains. This is a fully narrated tour, so you know exactly what you're looking at and when to get your camera ready! These tours operate from mid April to the beginning of October, but do check with Harbour Cruises for the exact dates.
Grouse Mountain Sunset Tour
Also offered by the Vancouver Trolley Company, this is a great tour for visitors to the city who don't have their own transport and want to visit Grouse Mountain on the North Shore.
You're taken on a trolley through Stanley Park and across the Lions Gate Bridge. You then board the Super Skyride and travel to the plateau of Grouse Mountain at 3700 feet (1100 metres) up. You're given 2 hours to explore, enjoy the view or eat dinner before going back down the mountain and boarding a trolley back to where you embarked. The views from the top of Grouse Mountain are certainly worth it!
Day Trips Outside Vancouver
There are also several tour companies who offer guided tours to other popular places outside of Vancouver. Whistler is a popular day-trip and the journey can be made by coach, or by train, passing by some fantastic scenery along the way whichever way you choose to get there. Once at Whistler you'll have several hours to explore the village where perhaps you'll choose to ride a gondola up the mountain for more impressive views!
You may also like to visit Victoria for a day-trip too. Victoria is on Vancouver Island and the journey involves a 90 minute boat ride over to the city and the chance to see various attractions whilst you're there.
There are several tour companies who offer various city tours of Vancouver and the day-trips to the surrounding areas, so do investigate which tour which is most appropriate for you.
22 Articles about Vancouver excursions