Places to Eat in Victoria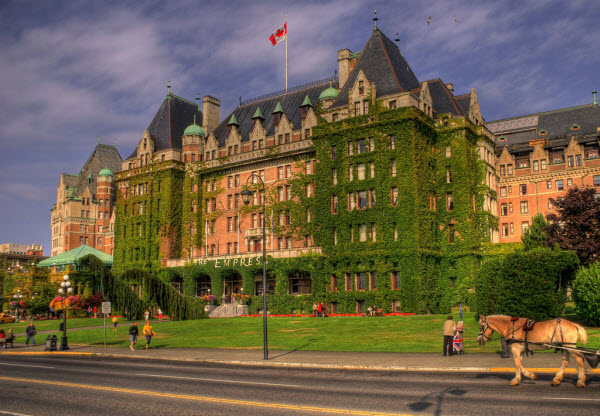 As with places to stay in Victoria there is also no shortage of excellent places to eat, again suitable for every budget and to suit every taste as well!
Restaurants
Within Downtown Victoria there are a great many choices – seafood restaurants are always popular and you can also find an example of many of the great popular cuisines from around the world; Greek, Italian, Chinese, Indian and Japanese to name a few, though for visitors who prefer a more Canadian meal in familiar surroundings, Victoria also has its share of common 'chain' restaurants, such as The Keg, Milestones and more.
The Greater Victoria.com website has a comprehensive list of restaurants in Downtown Victoria and further afield too.
Afternoon Tea
Taking Afternoon Tea has become quite the tradition in Victoria and there are several places where you can enjoy the experience yourself.
The Fairmont Empress has the experience down to a tee!! Definitely the Fairmont has just the right ambiance, being a luxurious and historic hotel.
The Fairmont Empress

721 Government Street
Victoria, B.C.
1-866-540-4429
Another option is the Abkhazi Gardens where both lunch and afternoon tea are served. Here you can enjoy tea in the relaxing atmosphere of these attractive gardens.
Abkhazi Garden

1964 Fairfield Road
Victoria, B.C.
250-598-8096