Facts for Vancouver visitors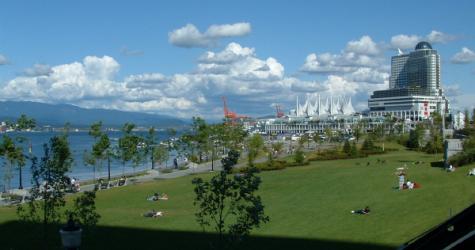 Here are some essential facts you'll find really useful when you're planning a trip to Vancouver…
Tourist Offices
A good place to start any holiday in Vancouver is at the Tourist Office. Here you can pick up maps and leaflets and may even find some discount coupons for attractions! The main Vancouver Tourist Info Centre is in Downtown Vancouver and is open daily from 8.30am – 6.00pm.
Main Vancouver Tourist Info Centre

Burrard Street, 200
V6C3L6
Vancouver, B.C.
Foreign Consulates
Because Vancouver is not the capital city of Canada there are no embassies here, just the smaller versions of embassies, called consulates. There are far too many to list here, though the Tourist Info Centre will be able to give you an up-to-date list of all of the consulates in Vancouver.
Health
It's not a nice thought when you're on holiday, but things can go wrong. If you're a non-Canadian resident you must have adequate health insurance cover because although Canada has a very good health service, there are no free services for non-residents and charges can be very high.
Time
Vancouver is in the Pacific Standard Time Zone, which is 8 hours behind GMT. There are times of the year when this reduces to 7 hours because the clocks change for summer far earlier than they do in the UK, for example.
Money & Currency
The currency used in Vancouver is the Canadian Dollar, and credit cards are accepted just about everywhere. Travellers cheques, especially if in Canadian dollars are accepted in most places too. ATM's (Cash Machines) will be available at all banks and you can usually withdraw money from them using either your credit or debit card, if the latter has a Cirrus symbol on it. ATM's in public places usually have a much higher usage fee, so should be avoided if possible.
Taxes
In Vancouver and the rest of B.C. you pay two taxes – Provincial Sales Tax (PST) and Goods and Services Tax (GST) on most of the goods and services you buy, including hotel rooms. GST is charged at 5% and PST is 7%. The good thing is that if you keep your receipts you can claim back the GST on all larger purchases!
Electricity
The voltage in Vancouver and the rest of Canada is 110V, and you'll need a plug converter if you're coming from a country with anything other than 2 pin sockets. Be aware that if you don't have dual voltage equipment it may not work, or may work well under its usual performance, e.g. mobile/cell phone chargers.
Using the Phone in Vancouver
If you're bringing a tri-band mobile/cell phone with you which is set up for roaming you should have no trouble using this in Vancouver. To make an international call from here, first dial 011 then the country code, then leave off the first 0 from the area code, then the number.
Vancouver numbers will include an area code of 604 or 778, and the rest of B.C. is 250. If you were calling outside the Greater Vancouver area you have to add a 1, so hence 1-604 or 1-250. Using public pay phones for local calls is easy and cheap as there is a fixed fee of 35 cents per call no matter how long it is.
The Internet
Vancouver is well wired! Internet café's are abundant and affordable, or if you have your own laptop there are many free wireless hotspots around the city, or places which charge a minimal fee.
Public Holidays
It's useful being aware of the Public Holidays celebrated in Vancouver and Canada as Canadians love to get out for long weekends when you can find the roads are very busy, and accommodation booked up.
| | |
| --- | --- |
| New Year's Day | 1-Jan |
| Good Friday 2008 | 21-Mar |
| Easter Sunday | 23-Mar |
| Easter Monday | 24-Mar |
| Victoria Day | 19-May |
| Canada Day | 1-Jul |
| Thanksgiving | 13-Oct |
| Remembrance Day | 11-Nov |
| Christmas Day | 25-Dec |
| Boxing Day | 26-Dec |
22 Articles about Facts for Vancouver visitors