Documents you will need when visiting Vancouver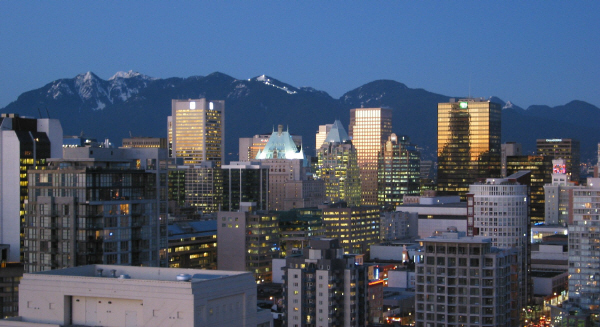 Passports and Visas
Obviously if you are coming to Vancouver from another country you will need a valid passport in order to be allowed entry at customs and immigration, whether this is at a border crossing from the United States or within the airport.
Canada has an agreement with a number of countries under a visa waiver program. This means that citizens of certain countries will not need to apply for a visa and will be granted entry for up to 6 months at the discretion of the immigration officer.
If you are a citizen of Andorra, Antigua and Barbuda, Australia, Austria, Bahamas, Barbados, Belgium, Botswana, Brunei, Czech Republic, Cyprus, Denmark, Estonia, Finland, France, Germany, Greece, Hungary, Iceland, Ireland, Israel (National Passport holders only), Italy, Japan, Korea (Republic of), Latvia (Republic of), Lithuania, Liechtenstein, Luxembourg, Malta, Mexico, Monaco, Namibia, Netherlands, New Zealand, Norway, Papua New Guinea, Poland, Portugal, St. Kitts and Nevis, St. Lucia, St. Vincent, San Marino, Singapore, Slovakia, Solomon Islands, Spain, Swaziland, Sweden, Slovenia, Switzerland, United States, and Western Samoa. As well as British Citizens and British Overseas Citizens who are re-admissible to the UK.
The above list is not exhaustive, but all of the information on which countries are exempt can be found on the Citizenship and Immigration Canada website .
If your country is not listed above, check the CIC website for information on the visa requirements for entry to Canada.
Travel and Health Insurance
Both travel and health (medical) insurance are strongly advised for your visit to Vancouver. Often you can buy packages which include both – travel, or trip insurance, obviously covers you for things like cancellation, lost baggage, repatriation and the like (though this will vary with each individual policy), and medical or health insurance covers you for medical care should it be required. See our Health Care in Vancouver page for more information about health insurance in Vancouver.
There's no need to carry around your full policy documents with you when you're out and about in Vancouver, but you should keep a reference of your policy number and emergency contact numbers with you just in case.
Driver's License
Obviously if you're planning on renting a car, bringing your driver's license is essential, and even if you're not renting a car a driver's license is usually a good form of ID to keep on you if you'd rather not carry your passport around.
Read our Getting Around Vancouver by Car and Motorbike page to find out more about renting a vehicle here and the requirements.
Photographic ID
You should carry photographic ID with you at all times whilst you're in Vancouver (or for that matter anywhere in Canada). It is rare for the police to stop you without good reason, but if they do they will want to see some form of photographic ID. If you have your passport, this will suffice, otherwise a national identity card, or perhaps a photographic driver's license, would be adequate.
Keep Photocopies
It's a very good idea to make photocopies of all your important documents before getting to Vancouver. If you make two copies you can leave one at home and keep one with you just in case you lose something important.