Health Care in Vancouver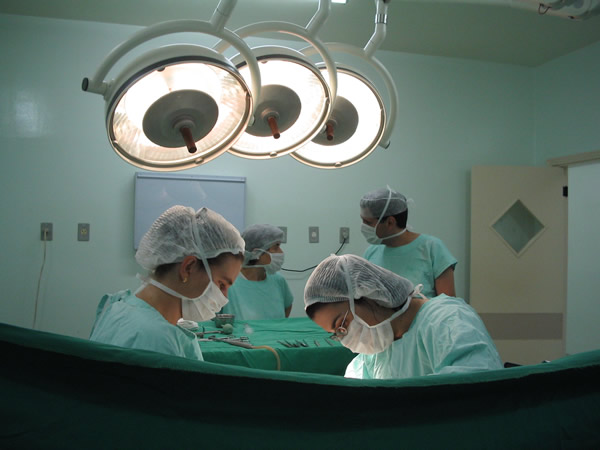 Whether you're on vacation or not, there's always the possibility that you could fall suddenly ill or have an accident and need emergency medical care. It's not a nice thought, and although you think it could never happen to you, it just might. That's why you need to make sure you are properly prepared for the worst.
The Canadian Healthcare System
Canada has a very good healthcare system in place for residents, and the different health care schemes vary across the country. In British Columbia, for example, all residents must pay a monthly fee for healthcare, regardless of whether or not you use any medical services. Whilst this saves residents having to fork out large sums of money when they need treatment, it doesn't cover visitors who are in Vancouver on tourist visas.
Why Should You Buy Travel Health Insurance?
Because the Canadian healthcare systems are primarily in place for residents, non-residents requiring treatment must pay for the services they receive. These medical services are not cheap and fees can easily add up to thousands of dollars as you are charged for every little thing.
Like all insurance covers it's a gamble – do you pay out and find everything is fine, or do you risk not paying out, only to find you then have a bill for thousands of dollars?! We recommend you bite the bullet and arrange health insurance at the time of booking your vacation.
Clinics in Vancouver
There are a number of walk-in clinics which you can use in Vancouver for non-emergency treatment.
Care Point Medical Centre
The Care Point Medical Centre has a total of 12 walk-in clinics in the city and the suburbs. Clinics in the downtown area include:
Care Point Medical Centre

1175 Denman Street
Vancouver, B.C.
604-681-5338
Care Point Medical Centre

1123 Davie Street
Vancouver, B.C.
604-915-9517
Care Point Medical Centre

711 West Pender
Vancouver, B.C.
604-687-4858
Visit the Care Point Medical Centre website.
Travel Medicine and Vaccination Centre
The Travel Medicine and Vaccination Centre is good for people who are traveling around and need vaccinations for onward travel. You should make an appointment in advance by phoning 1-888-288-8682 or 604-681-5656. Visit the Travel Medicine and Vaccination Centre Website.
Vancouver Airport Dental Centre
The Vancouver Airport Dental Centre, is for visitors to Vancouver who require dental treatment (Telephone 604-276-2121) which is situated within the Domestic Terminal on level 1, though this isn't convenient if you're already in the city.
Alternatively phone the College of Dental Surgeons (on 604-736-3621) and they can give you a referral for a dentist who is more local to you.
Emergency Rooms in Vancouver
For emergencies and life-threatening illnesses, you should visit an emergency room. If you don't have your own transport or the situation is major, phone 911 for an ambulance.
Three emergency rooms in Vancouver can be found at:
BC Children's Hospital

BC Children's Hospital is located in the West Side, at 4480 Oak Street.
Vancouver, B.C.
604-875-2134
St Paul's Hospital

St Paul's Hospital is located in the West End, at 1081 Burrard Street.
Vancouver, B.C.
604-806-8686
Vancouver General Hospital

The Vancouver General Hospital is located in the West Side, at 855 W 12th Avenue.
Vancouver, B.C.
604-875-4995