Laundry Services in Vancouver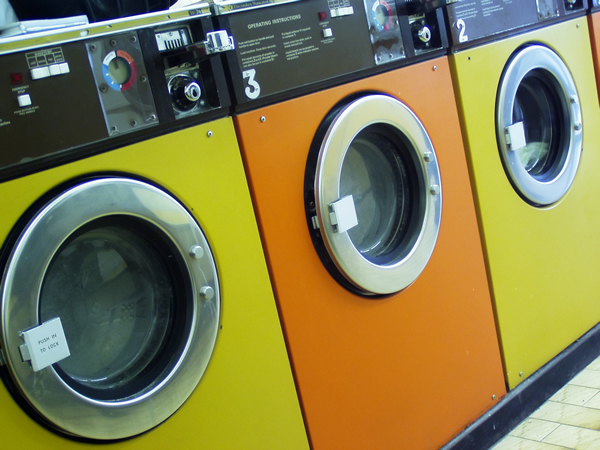 Self-Service Laundries in Vancouver
Vancouver does have a good number of self-service laundries, however, these are mainly situated outside of the downtown core because they are not in as much demand here as elsewhere in the city.
There are two laundries listed in the downtown area. These are:
Swan Laundry Dry Cleaning

MN-1352 Burrard Street
V6Z 2B7
Vancouver, B.C.
604-684-0323
Westend Laundry

1061 Davie Street
V6E 1M5
Vancouver, B.C.
604-682-2717
If you desperately need some laundry doing whilst you're staying in Vancouver, your best bet would be to check whether your hotel has laundry services. This may work out to be a little more expensive than using a self-service laundry, but the extra money is probably worth spending in order to save you the hassle. After all, who wants to spend their vacation watching their clothes washing?!
Even if your hotel doesn't have their own laundry service, the chances are that they can organize it for you anyway, so it's worth asking.
Dry Cleaning Laundries in Vancouver
If you need a dry cleaner in downtown Vancouver you're in more luck as there are a greater number of these to choose from, some of which have pick-up and delivery services:
Woodman's Cleaners

505 Burrard
V7X 1M3
Vancouver, B.C.
604-684-6622
Pacific Drycleaner

435 Davie Street
V6B 2G2
Vancouver, B.C.
604-688-3357
Columbia Fine Dry Cleaners

116-1050 Pender Street West
V6E 3S7
Vancouver, B.C.
604-669-2641
Pleasant Dry Cleaners and Tailors

1771 Robson Street
V6G 1C0
Vancouver, B.C.
604-685-4032
90's Cleaners

1376 West Georgia Street
V6E 4S2
Vancouver, B.C.
604-602-9020