Victoria Organized Tours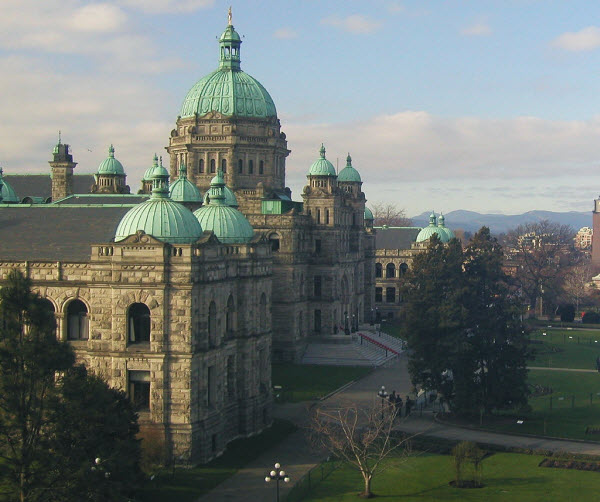 There's a multitude of Organized Tours which you can join in the Victoria area. We haven't listed them all, but here's a good selection of some of the tours you can enjoy…
Bus Tours
Always popular, bus tours are an excellent, and good value for money way of seeing a city, and the bus tours in Victoria are no exception. There are several companies offering these organized tours in Victoria, so choose the one which is most appropriate for you in terms of where they stop, how often they run and your budget.
Royal Blue Line
Royal Blue Lines operates historic open-top double decker buses which have been imported from Britain and give tourists great views of the city of Victoria. This is a hop on/hop off tour bus which means that you buy a ticket for the day, which covers you to 'hop on and hop off' as many times as you like, giving you the opportunity to spend some time at the bus stops to make the most of the attractions.
There are six stops on the Royal Blue Line Victoria Bus Tour and if you find that you haven't managed to fit everything in to one day, you can buy a second day ticket at a special reduced price!
Royal Blue Line departs from the Inner Harbour on Belleville Street, in front of the Port Angeles ferry terminal. Telephone 250-360-2249 or visit the Royal Blue Line website for further information.
Big Bus
An alternative to Royal Blue Line Victoria is Big Bus Victoria. When you buy a ticket for a Big Bus Victoria sightseeing tour it is valid for a whole two days, and you'll probably find that you need two days as the Big Bus has quite a few more stops than the Royal Blue Line tour does! Stops with Big Bus Victoria include Chinatown, Craigdarroch Castle and Mile Zero and the Big Bus tour is also a hop on/hop off tour.
Big Bus also offers a combination ticket which as well as the usual Victoria city tour includes the journey up to Butchart Gardens too which is great for those visitors without their own transportation! (Please note that the ticket price does not include your Butchart Gardens admission ticket).
Visit the Big Bus Victoria website for all the information on the stops and fares or telephone 1-888-434-2229.
Walking Tours
For visitors who prefer to see Victoria on foot, there are a number of walking tours which you may enjoy.
Self-Guided Heritage Walking Tours
The City of Victoria has put together four self-guided heritage walking tours of Victoria which you can print off and walk at your own pace, using the guide as you go to find out more about the history of this old city!
The four tours are: Happy Hauntings, Law and Disorder, Forbidden City and Fools Rush In and each of them concentrates on a certain aspect of Victoria's history.
Please visit the City of Victoria website to download each of these self guided heritage walking tours.
Discover The Past
Discover the Past offers a selection of walking tours as well as educational lectures, school tours and bus tours of Victoria. The guided walking tours include Ghostly Tours, Chinatown Walks and Neighbourhood Discovery Walks.
Ghostly Walks – the Ghostly Walks Tour is a very popular one as Victoria is after all said to be Canada's most haunted city! A number of different routes are followed and walks take place at different times throughout the year. Maybe you'll see an apparition on one of the Discover the Past Ghostly Walks!
Visit the Discover the Past website for full details of all the tours offered, or telephone 250-384-6698.
Wildlife and Marine Sightseeing Tours
Victoria and the waters around Vancouver Island are renowned the world over for the most amazing opportunities to see marine and wildlife in their natural habitat and to this end, organized boat tours for whale watching and more are extremely popular attractions.
There are a great many companies offering these tours. Below are just a couple which you could choose from:
Great Pacific Adventures
Great Pacific Adventures have been serving Victoria since 1995. They offer 3 hour whale watching tours operating between April and October, and 2 hour long Marine Wildlife Tours, operating between November and April. Boats depart from right in the center of Victoria's Inner Harbour. In addition to these boat tours, Great Pacific Adventures also offer kayak rentals, boat rentals and cycle tours.
Please visit the Great Pacific Adventures website for full details of the tours they offer and further information, or telephone 250-386-2277.
Orca Spirit Adventures
Orca Spirit Adventures specialize in whale watching tours from a covered boat, meaning you can still enjoy your tour even if the weather turns on you!  Orca Spirit also offers two types of tour – the Whale Watching Tour is three hours long and takes you out to the Juan de Fuca and Haro Straits, operating between May and October. The marine Wildlife Tours are two hours in length and operate in the early and late season, during times when Whales are not commonly in the Victoria area.
The Orca Spirit Adventures website has all the details of both tours, including schedules, rates and more, or telephone 250-383-8411.