Activities in Victoria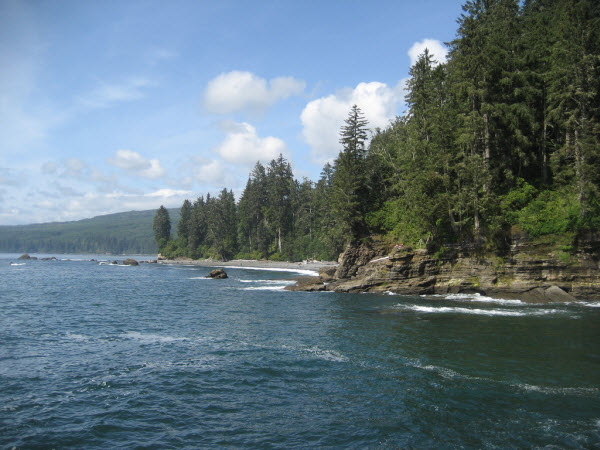 Like its counterpart, Vancouver, Victoria has a great many activities on offer for those visitors who like to keep active whilst on vacation. Below you'll find just a few suggestions for activities you can enjoy here.
Bicycling
Victoria may not have the world famous Stanley Park to offer visitors who like to cycle, but it does lay claim to having more bicycle routes than any other Canadian city, so you can safely say that Victoria is a very bicycle-friendly city!
The Greater Victoria Cycling Coalition produces a Victoria Cycling Map which is available at the Tourist Info Centre at 812 Wharf Street or you can download and print a copy from the GVCC website. If you fancy cycling a little further afield, a popular ride is the 'Galloping Goose' which is a multi-use trail, formerly the path of a railway track, which runs about 38.5 miles (60 km) east to the town of Sooke. Again you can find information on this trail on the Greater Victoria Cycling Coalition website.
Bicycle Rentals
There are several companies offering bicycle rental in the Victoria area. Below are a few suggestions:
Cycle BC Rentals
Cycle BC Rentals Bicycle Depot

707 Douglas Street
Victoria, B.C.
250-380-2453
Cycle BC Rentals offer a range of bicycles for rent, in addition to motorcycles and scooters. Bicycles include both on-road and off-road varieties, so you can choose whichever best suits your needs. See the Cycle BC rentals website for further information.
Sports Rent BC
Sports Rent BC

#3 – 1950 Government Street
Victoria, B.C.
250-385-7368
Sports Rent BC also offers a range of both on-road and off-road bicycles for rent as well as a popular tandem option! Trail maps are available and each rental comes with a helmet (which is mandatory in BC). A good range of additional bicycle accessories are also available for an extra charge. See the Sports Rent BC website for further information on renting a bicycle in Victoria.
Reckless Bike Stores
Reckless Bike Stores

1826 Government Street or 721 Yates Street
Victoria, B.C.
250-383-2404
Reckless Bike Stores have two locations in Victoria as well as two in Vancouver. Like the stores above, they provide a range of bikes which includes tandems, kids bikes, off-roaders and on-roaders and every rental comes complete with a helmet, lock, backpack, map, bell and water bottle cage. Additional extras are also offered, and Reckless Bike Stores also offers (for a small fee) a pick up and drop off service to major hotels. Visit the Reckless Bike Stores website for further information.
Hiking
There's no shortage of great hiking trails in the Victoria area. When you include the whole of Greater Victoria you have a total of over 60 parks of some description, whether they're provincial parks, regional parks or municipal parks so you can really get an idea of just how many trails there must be for hiking around here!
The Tourism BC website has some really good information on all the hiking trails in Greater Victoria and beyond, and they've been divided into level of difficulty so this makes it really easy to find some trails which are just right for you and your family.
Walking Tours
For visitors who want to stay within the Downtown Victoria area, there are some great walking tours which you could try. See our Victoria Organized Tours page for more details.