BC Museum of Mining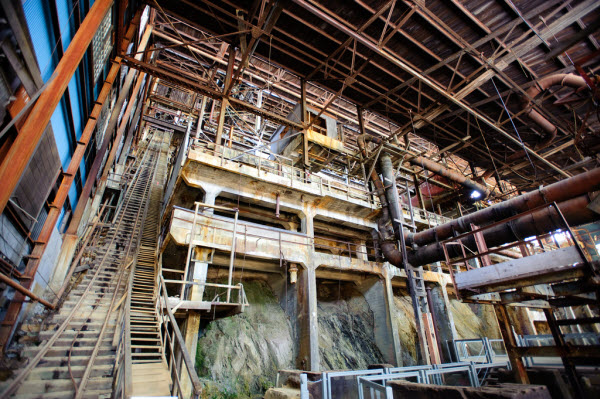 Where is BC Museum of Mining?
BC Museum of Mining is in a small town called Britannia Beach. This is north of Vancouver on Highway 99 (the Sea to Sky Highway) on the way towards Whistler. The Museum is 52km (32 miles) from Vancouver and should take about 45 minutes by car, or if you're coming from Whistler it's about an hour's drive.
BC Museum of Mining Attractions
BC Museum of Mining is situated within an actual mine which was in production mining copper ore from 1904 until 1974. As the mine became successful so too did the town of Britannia Beach as it was here that the workers lived. There were ups and downs in the history of the mine, but just one year after it was closed it re-opened as the BC Museum of Mining creating a lasting testament to not only the mine at Britannia Beach, but mining in BC as a whole.
The mine has now been designated a National Historic Site and a British Columbia Historic Landmark, ensuring that it will still be preserved for generations to come.
The BC Museum of Mining offers visitors tours and lots of fun information on mining. Movie buffs may recognize the mine and the town as it's featured in a large number of television series and over 50 movies, including the X-Files, Millennium and Scooby Two.
BC Museum of Mining Highlights
Underground Tours
The major highlight of a visit to a mining museum has to be an underground tour, and here at the BC Museum of Mining you get a guided underground tour through one of the mining tunnels which dates from 1912.
The 1923 Mill
Visitors also get to see inside the 1923 gravity fed concentrator mill and find out how this was such an important part of the mining process.
Gold Panning
Yes, you can pan for real gold here, and if you find any you get to keep it!
Museum and demonstrations
There's also the museum which tells you all about the history of mining in BC, plus a variety of hands-on activities and demonstrations to do with mines, fossils and minerals.
To find out more about the attractions at the BC Museum of Mining, as well as opening hours and entrance fees, please visit the BC Museum of Mining Website.