How to get to Vancouver by plane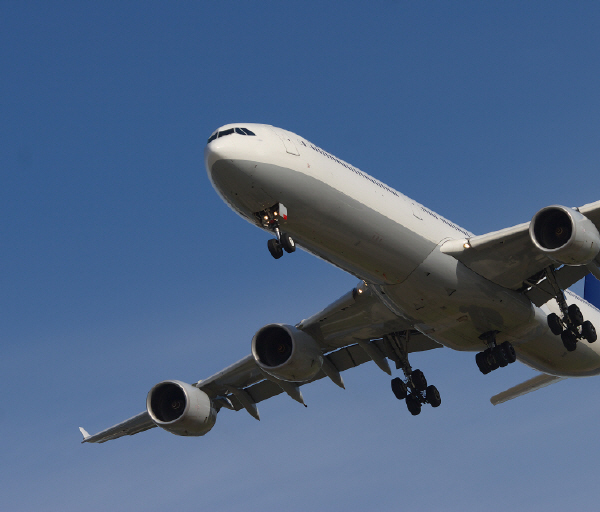 It's true to say that the majority of visitors coming to Vancouver will arrive by air into the main Vancouver airport, known simply as Vancouver International Airport (airport code: YVR).
This is a large airport but is very modern and user-friendly as it has been upgraded over the past few years. If this is your first impression of Canada and Vancouver then it will no doubt be a good one! Here are some hints and tips to help you find your way around, so that you know what to expect when arriving at Vancouver International Airport.
This is useful, general information about Vancouver International Airport, though if you have questions which aren't answered here, visit the YVR website. It's also worth noting that there are customer service staff employed at YVR. These people will be able to answer all your questions and point you in the right direction and are identifiable by their red jackets.
Airlines Using Vancouver International Airport
There are a large number of airlines using YVR, from national airlines like Air Canada, to smaller airlines like WestJet. Which airline you choose to fly with will really depend on where you are flying from, so if you're unsure as to which airlines fly to Vancouver the best option is to use a travel website which gives you all of the different airlines and their ticket prices for the route you're flying.
Do shop around, as often you can save yourself a lot of money by flying with a charter airline rather than a scheduled airline, if you're willing to put up with slightly less room on the airplane!
Landing at Vancouver International Airport
There are three terminals at YVR – International, Domestic and South. Obviously if you're coming from outside of Canada you will land at the International Terminal and from within Canada to the Domestic Terminal, though the newer South Terminal is designed for travel within British Columbia. For domestic flights you do not need to clear customs and immigration and can go straight to the baggage carousels.
Passengers with Special Needs
If you need assistance when you land at Vancouver talk to your flight crew as they can make the arrangements to have somebody come to meet you as you disembark. There are specially designated staff at YVR whose prime purpose it to make sure you get to where you need to go safely and efficiently, so this isn't something you need to worry about.
Customs and Immigration
When you're flying from outside of Canada, before you land in Vancouver the flight crew will hand out customs and immigration cards. You must complete these with the correct information, which will include the names and details of all the passengers within your family traveling with you; the duration and details of your stay; and whether you're bringing in any alcohol and/or tobacco. Keep this card with your passport ready to hand to the customs and immigration officer.
When you disembark you'll enter the arrivals hall where you need to choose the correct line, according to your nationality. There is one for Canadian residents and citizens and the other is for everyone else. The officer will ask you a few routine questions, such as where are you going, how long are you staying, what do you do for a living, then stamp your passport and allow you to enter. You will also be given back the customs and immigration card – this will need to be handed to the people collecting them after you have collected your baggage.
What You Can and Can't Bring in to Canada
As with all countries, Canada has restrictions on what you can and can't bring in. This includes currency limitations, alcohol, tobacco, other goods and foods.
For the most up-to-date information please visit the Canada Border Services Agency website.
Finding Your Way Around the International Terminal
Once you leave the Customs Hall you enter the International Reception Lobby. This is a useful area in which you can find out information regarding places to stay, transportation, banking and foreign exchange, and check-in for connecting flights.
Once you go through the automatic doors you're in the public meet and greet area. You will be on Level 2 of the terminal. Departures are above, on Level 3.
Transportation to the City
There are a number of options for getting from the airport to the city. These include Public Transportation, Scheduled Buses and Taxis.
Visit our Getting To/From the Airport page for more detailed information on the services available to you.
Car Rentals
There are seven big name car rental companies who operate on-site. These are: Alamo, Avis, Budget, Dollar, Hertz, National and Thrifty. In addition, Enterprise and Discount serve the airport although are situated off-site.
Follow the signs from the terminal to the car rental pickup areas.
Driving To and From the Airport
Visit the YVR website for the most popular driving routes to and from the airport.
Departing from YVR
When departing from Vancouver International Airport, take time to make yourself familiar with the current restrictions and policies in place for travelers.
Follow this link to find out about the current restrictions to carry-on and checked baggage.
Check with your airline as to their policy on how much carry-on baggage you are allowed and what the weight and other restrictions are for checked baggage.
Vancouver International Airport Maps
The following maps are all on the YVR website, which we have linked to for your convenience.