How to get to Vancouver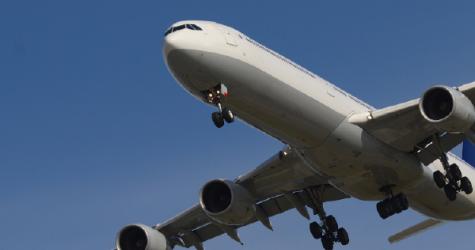 Vancouver's great position on the coast means that this city is easily accessible by sea, land and air, giving visitors numerous choices for getting here.
By Air
A high percentage of visitors to Vancouver will be arriving by air into Vancouver International Airport (airport code: YVR) (view Map).
This is one of the largest airports in the world, having undergone much improvement over recent years so that its terminals are now capable of handling the super-sized Airbus A380.
Travelling into the city from Vancouver International Airport
Vancouver International Airport is situated south of the city center(downtown) (view Map), and is well connected by public transport.
See our Getting to Vancouver By Air page for much more information about arriving at Vancouver International and getting to the city.
Abbotsford International Airport
Be aware that Vancouver now has a second airport which is used mainly for domestic and some international charter flights. This is Abbotsford International Airport (airport code: YXX) and is about an hour from the city (view Map). Unless you're renting a car and driving into Vancouver or elsewhere on the Lower Mainland, you're advised to fly in to YVR because there is no decent public transport into the city from Abbotsford.
By Sea
Being an important port, Vancouver is well served by boat. There are in fact two major ferry terminals here. North of Vancouver is the smaller Horseshoe Bay (view Map), which links with Nanaimo on Vancouver Island, Bowen island and the Sunshine Coast, and the larger one is south of Vancouver at Tsawwassen (view Map) which connects with both Nanaimo and Victoria.
Our Getting to Vancouver By Ferry page gives you further information about these ferry routes as well as getting here from Seattle.
By Land
Coming to Vancouver by land, your options are by bus, by car or by train and what you choose will no doubt depend on where you're coming from!
Bus Services
Bus services include Greyhound – there are numerous routes with Greyhound to major cities, including Seattle and Calgary. The Quick Shuttle service also connects Vancouver to Seattle, or Pacific Coach Lines have services between Vancouver and Victoria.
Our Getting to Vancouver by Bus page has more extensive details on these services.
By Car
If you're coming to Vancouver by car, there are a few things you should be aware of. Firstly, it was decided upon many years ago that there would not be a freeway directly into the downtown area, hence there is no really direct route in and you get caught up with all the local traffic. Parking in downtown can also be difficult, so if you have the choice you would be better off coming here by some other means! If you are driving though, you'll need to get yourself a detailed road map.
Find out more good and bad points for Getting to Vancouver by Car or Motorbike.
By Train
Getting to Vancouver by train is probably one of the most enjoyable ways! If you're coming from Edmonton or Jasper, for example, you will see some amazing scenery! There are also regular trains to Toronto too and an Amtrak service from Vancouver to Seattle. The only drawback with trains is that they are expensive.
Our Getting to Vancouver by Train page gives you details of ViaRail, Amtrak, Rocky Mountaineer and West Coast Express services.
5 Articles about How to get to Vancouver