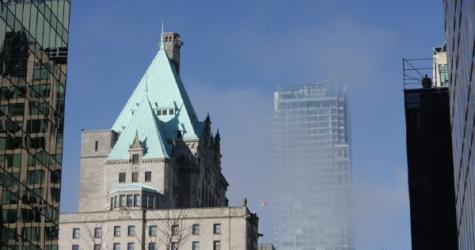 As with all major cities, Vancouver has a multitude of places to stay and deciding where is best for you can sometimes be a difficult task! Here's some helpful advice to get you started…
Hotels in Downtown Vancouver
There are many hotels in Downtown Vancouver, though they do come at a price! Staying in the city centre is obviously the best idea if you're not here for very long as it means you can really make the most of your stay, and with a good public transport system it's easy to get around. But the majority of hotels in the centre do tend to be of a higher star rating and hence are expensive.
At the other end of the budget, there are also a number of hostels in Vancouver which are intended as budget and basic accommodation for backpackers wishing to stay in the city centre. Most of these you will find around Chinatown and on the eastern side of downtown Vancouver and they are far more affordable. Usually you can choose from staying in a dorm, a single or a double room.
There are also hotels considered to be in the mid-range budget and although still in 'downtown' Vancouver are not quite as central as some. These tend to be on the western side near English bay.
Motels in the Vancouver Suburbs
If you prefer to save a bit of money and stay in a motel outside the city centre, there are also a good number of these to choose from. Many are situated along Kingsway, one of the major roads going into the city. Choosing a motel here is ok if you're happy to travel into the city centre by bus, as the Skytrain doesn't follow this route. Alternatively drive in if you have a car, though parking can be a problem and is expensive.
The suburb of Burnaby is also a popular choice, and the Skytrain does pass through here so try to find a hotel or motel near to a station.
Vancouver Airport Hotels
If you're not coming to Vancouver for very long you may prefer to stay in an airport hotel. There are a good number of these in the Richmond area which are convenient for the airport, though they're not really convenient for getting to the city centre as they are quite a long way out. However, if this is where you want to stay you can travel into the centre by bus, or by taxi though the latter would be pricey.
North Vancouver Hotels
As a slightly different alternative you could consider staying in a hotel in North Vancouver. You'll find hotels and motels to suit most budgets here and you're not too far away from all the action!
If you need to rely on public transport there are multiple bus routes here and of course there's the SeaBus to take you across the Burrard Inlet direct to downtown Vancouver.