The five most luxurious hotels in  Vancouver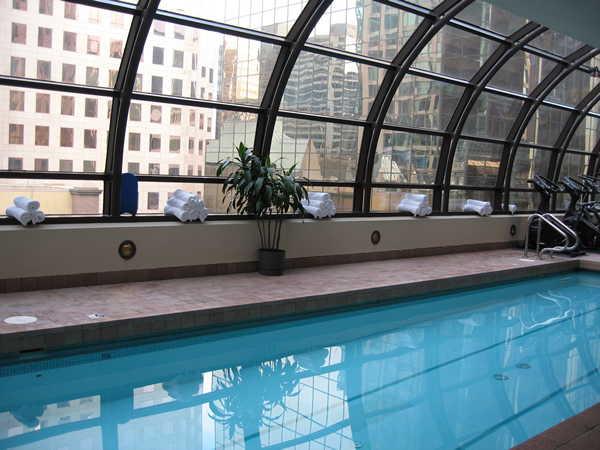 Known as God's own country, British Columbia (BC) is one of the most beautiful places on this earth to travel to, drawing in thousands of visitors each year. Vancouver is the commercial capital of BC. Nestled between the magnificent coastal mountains and the warm waters of the Pacific Ocean, Vancouver offers its visitors the best in terms of nature, hotels, restaurants, a bustling night life and a high-energy lifestyle.
There are over 24,000 places to stay throughout Vancouver, and visitors who are looking for high-end boutique hotels will not be disappointed. Luxury hotels in Vancouver rival the best in the world. Most of them are centrally located downtown, making the popular tourist hot-spots easily accessible.
While it's hard to chose from the many luxury and boutique hotels available,  the following five have been given a thumbs up by most travel sites and visitors who've stayed in them.
Loden Hotel
Sherman Travels calls it "One of Vancouver's most style-conscious addresses". As one of Vancouver's newest additions, the Loden Hotel is centrally located at the edge of Coal Harbour, a most prestigious address to boast of. It is an ultra-luxury boutique hotel and offers its visitors high-end gadgetry and sophistry including in-room iPod stations and large LCD TV's. The 70 spacious rooms and 7 suites are made all the more bright with floor to ceiling windows and soft, chic décor.
Hotel room rates start at around Cdn$ 300
The Pan Pacific Vancouver Hotel
If you're looking for a hotel in Vancouver with a stunning view and excellent location, look no further. The Pan Pacific Vancouver hotel is situated right on Vancouver's waterfront and all the suites offer breathtaking views of the harbour, mountains, the world famous Stanley Park and the city skyline.  The décor is modern and classy and the 465 rooms and 39 suites are large and elegantly decorated. High end suites even offer private baby-grand pianos and mini-spas within them.
Hotel room rates start at around Cdn$ 235
Metropolitan Hotel Vancouver
Condé Nast Traveler has called it "One of the world's best places to stay in" and the Metropolitan Vancouver hotel has seen many celebrities and VIP guests through its doors. This luxurious boutique hotel is done up in Asian Feng Shui décor, including two guard lions to welcome visitors to a temple themed lobby. The spacious 104 rooms and 18 suites speak elegance, with muted colors and indulgent linens and fabrics. For a sheer taste of luxury, a stay at the 1565 sq ft Tai Pan penthouse suite is a must, with its piano, fully equipped kitchen, wrap around balcony and floor to ceiling windows. You can even hire your own private bodyguard and butler!
Hotel room rates start at around Cdn $235
Hotel Le Soleil
If romance and an old-world charm are your style, then the Hotel Le Soleil is the hotel for you. Enter and you are greeted by a thirty-foot high vaulted ceiling with crystal chandelier and Louis XVI style furniture. The décor continues to each room, with hand-crafted accessories and the finest linens and fabrics radiating warmth and elegance. Treat yourself to one of the two penthouse suites with their 24 foot ceilings and wraparound terraces. Note that the hotel does not have an onsite spa or health club, but it does have a host of fine-dining restaurants and high-end shopping boutiques.
Hotel room rates start at around Cdn $215
The Fairmont Vancouver Hotel
Located at the heart of downtown Vancouver, visitors to the Fairmont Vancouver will not be disappointed when it comes to staying here. Eleven years in the making, the hotel was finally completed in 1939 and is a testimony to the grandeur and elegance of that time. A $70 million renovation in the nineties to include high ceilings, lush draperies and solid mahogany furniture has ensured it remains one of the most luxurious hotels in Vancouver.
Additional details: The rooms tend to be of varying sizes, but you have 556 rooms and 37 elegantly appointed suites to select from. The Absolute spa is ranked one of the best downtown and you'll also find a number of award winning restaurants to dine in.
Hotel room rates start at around Cdn$200
Vancouver is an excellent location to visit and Vancouver luxury hotels are an indulgence that must be experienced by anyone who appreciates style, glamour, grandeur and opulence.