Top Family Hotels in Vancouver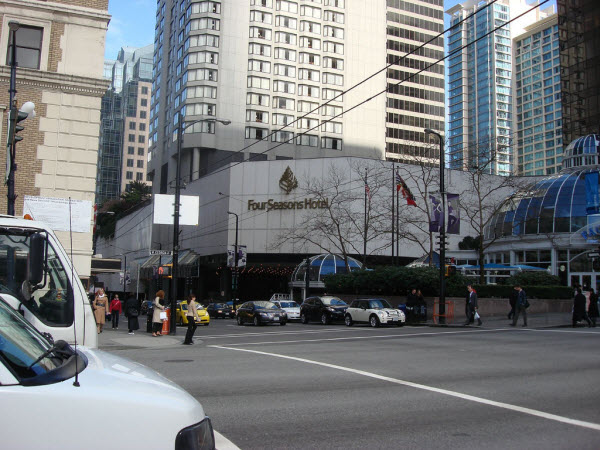 An amazing variety of accommodation options are just one of the many things Vancouver has to offer its visitors. From luxury hotels to smaller boutique hotels, bed and breakfast lodgings to hostels; there's something to suit every taste and budget. But what if you're traveling with a family? How do you find suitable accommodation to ensure you are assured of their safety and entertainment at all times?
The following are some of the hotels that have been ranked high up on the charts as kid-friendly places to stay in. Most of them will include special kids menus, milk and cookies at bedtime and kid-friendly activities to keep them busy. These programs may include library and book reading sessions, sports or tour activities. Most will also have bonded nanny services so parents can enjoy some time-out, knowing their children are being well looked after. Some hotels may even include special staff or a dedicated family friendly concierge service. When booking, you may also be able to avail of certain family packages, to include free trips to the museum, aquarium or other child-friendly destinations. Be sure to ask in advance.
The Four Seasons Vancouver
Your children will be welcomed and made to feel like royalty, with special plush bathrobes for their use, milk and cookies in-suite and specially crafted china and tableware, just right for their hands. You can also request in advance that rooms be child-proofed and arrange for extra cribs and rollaway beds. You will have complimentary use of bibs, baby shampoos and lotions, baby bathtubs, diaper pails and a kid-friendly medical kit. In addition, you can also get highchairs, strollers, nightlights, playpens, games and activities to keep the kids busy. So much fun, you and your child may not want to return home!
Pan Pacific Vancouver
Children stay free here and, with its excellent location, it makes getting to shopping, entertainment and restaurants with children in town, very easy!
The Sutton Palace Hotel Vancouver
Centrally located just off Robson street, children will enjoy the nearby Stanley Park and the Vancouver Aquarium and a host of other attractions. The rooms feature sofa beds and additional children's play pens and cribs are available.
Hotel Le Soleil Vancouver
It's been billed as an exceptionally kid-friendly place to stay in. The suites are large and comfortable and the staff will ensure your children are well cared for. A close walk takes you to Robson street and Stanley Park.
Granville Island Hotel
Close to the ever popular Granville Public Market with its kid friendly stores and parks, the Granville Island Hotel is perfect for a family with young or older children. Give them the ride of their lives in the Aqua Bus which will take you downtown in minutes, where you get to enjoy Stanley Park and other kid-friendly attractions.
The Fairmont Vancouver Hotel and the Fairmont Waterfront Hotel
Both are excellent places to spend time with your kids. You'll be certain to experience extra special touches delivered by friendly staff. Ask for their special children's deals such as a one day pass to the Vancouver Aquarium, which you and the family can enjoy together.
The Rosedale on Robson Suite Hotel
Located as the name suggests, right on bustling Robson Street, this Hotel offers two-bedroom family suites, complete with a kitchenette and furnished to please your children. They have bunk beds in a boy/girl theme, a large toy chest, craft materials and so much more. Over the weekends, your children can be well looked after by the staff while you and your partner get to enjoy a night on the town!
Delta Vancouver Suites
Another child friendly home away from home. All children are welcomed with a gift and get to enjoy a free in-room movie per day. Food and beverage is also discounted for the kids.
The Georgian Court Hotel
And finally, the Georgian Court Hotel also located downtown is another great place to stay with the family. Large suites and a Family Attractions Passport booklet, which offers numerous discounts to various attractions and restaurants, make it a perfect family getaway.