2010 Olympics on a shoestring budget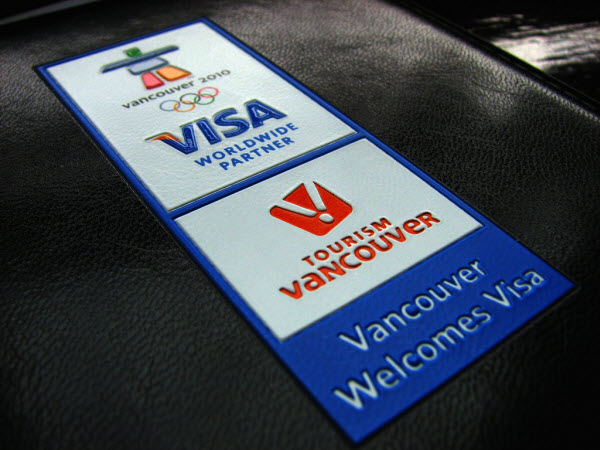 Tell someone you are going to the Olympics, and they automatically assume you will be paying high premiums for most things. And in some aspects, they may be right. But how about if you don't have the big bucks to spend? Does it mean that the only way you can enjoy your favourite games is from your living room couch?
It doesn't have to be this way, and visiting Vancouver for the 2010 Olympics can indeed be done on a budget.
Book your tickets
The first thing to do is arrange to book your tickets to the games of your choice. Most tickets will be sold from $25 upwards. Sales are not on a first-come, first-serve basis, but can be bought over a period of time, online. Roughly 1.6 million tickets are available, so you still have a chance to go online and book them.
Tickets to the traditional games are going to cost more, so why not consider going for something less viewed? Chances are you'll get tickets of your choice and still get to participate in the 'Olympic' experience. Alternatively, you can book tickets for preliminary rounds which will be cheaper than the finals. For more information on how to book your tickets, visit Vancouver2010.com.
Book your travel plans
If you are visiting from a different country, the next step is to book your travel plans. Direct flights to Vancouver will be going full and you will pay a premium if you are flying into the city during the season. Consider an alternative route; perhaps to Seattle from where you can rent a car and drive down. Note that they may be delays in border crossings during the games, so you should be prepared to wait at the border for a couple of hours.
Other options include Amtrak from downtown Seattle to downtown Vancouver and costs around $60-$100 for a round trip. You can also take a bus for a similar price. Alternatively, consider flying to Alberta or Calgary in Canada and making your way down to Vancouver. A round trip from Edmonton to Vancouver will cost you approximately $344.00 and can be booked on Viarail.ca.
The greyhound bus services provide a cheaper option starting at $264.50 for the same trip. Consider booking in advance and non-refundable fares which are cheaper. Sometimes, you may get additional discounts depending on your age (senior or student) etc.
Accommodation
Accommodation in downtown Vancouver or Whistler (both are the main venues for most of the games) will be impossible to get at a low fare. Currently, a room block is in place to ensure that all the athletes, their families and officials have a place to stay in. Hotel inventory will be available only later on in the year. However, there are a number of alternative locations to select from.
Burnaby and Richmond are close to downtown as are North Vancouver and West Vancouver. If you elect to stay further on in Surrey or Delta, getting downtown via pubic transport is easy and fast. Check for alternative options such as Bed and Breakfasts, Hostels or Room rentals. They will prove cheaper and easier to find. Two excellent sites are Hostels.com and  Bedandbreakfast.com.
You can also consider RV rentals, which provide a different way to stay. Visit 2010DestinationPlanner.com or Van2010rentals.com to get a better idea on how and where to start.
Free events and concerts
And finally, once you're here, consider taking in as many free sights and shows that you can. The 2010 Games will be hosting a number of free events and concerts during and around the games.
The official website will post them as and when they are finalized, so keep looking out for them. It's also important to visit the local tourist spots, which may be unpopulated during the games hours.
Check out museums, galleries and parks such as Stanley Park. Look for alternatives- Lynn's Canyon with its suspension bridge, is free to the public and just as interesting (if slightly smaller) than Capillano suspension bridge, which has a paid entrance fee. Visit our section on things to see and do in Vancouver to get more ideas and if you are traveling with your family, then check out the following site which local Vancouverites use frequently- Findfamilyfun.com. You'll find a host of free fun activities for you and your family to indulge in.
Dining
A final note to consider is dining. Vancouver has a huge selection of restaurants and eateries, to suit every palate and budget. Depending on where you decide to stay, you may also find breakfast included in the price of your lodgings and in some places, you will be allowed to prepare your own meals.
You will not be able to take food into the games venues, so you should be prepared to spend if you are hungry or thirsty. However, the games are not of a long duration each, so if you fuel up before you go, you should not have to shell out any money for the high priced food and beverage items that will be on sale.
Planning well and in advance will ensure you and your family can afford to enjoy one of the greatest sporting events ever, in one of the most beautiful cities in the world!