Hastings Park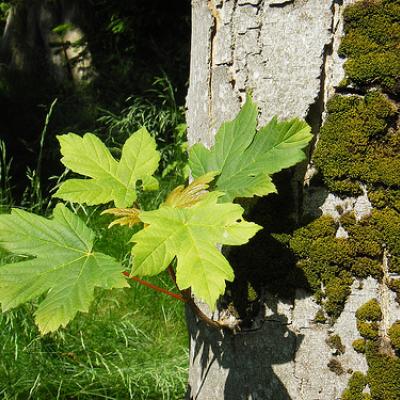 Where is Hastings Park?
Hastings Park is situated on East Hastings Street a few miles east of Downtown Vancouver. The park is easily accessible by both car and Transit and there is ample pay-parking available. To get here using Transit, the most straightforward route is on bus # 135 which stops at Hastings Park (PNE) on the intersection with Renfrew Street and East Hastings Street.
Hastings Park Attractions
Hastings Park has a variety of attractions on offer for visitors, although it wasn't always intended this way! There is a great deal of controversy around Hastings Park and its future right now due to a debate regarding the usage of the park.
Hastings Park was granted as a park site back in 1889 and was hence designated as open space. But since this time the actual green space within Hastings Park has slowly disappeared as the park has become multi-use. A horse-racing track has been here since 1892, but the biggest change came when the whole park was leased to the Vancouver Exhibition Association in 1910.
Hastings Park is now home to the annual Pacific National Exhibition as well as Hastings Park Racecourse, PlayLand amusement park and more!
Hastings Park Highlights
Pacific National Exhibition
The Pacific National Exhibition (or PNE as its commonly known) is an annual fair which takes place within Hastings Park over 17 days in the summer (usually mid to late August through to early September). The PNE first took place in 1910 and has been a huge success ever since, attracting thousands of people to its stalls, shops, nightly fireworks show and performances. There is some question as to the future of the PNE at its current site as there was discussion to move it somewhere else; so far the debate continues! To find out the exact dates of the PNE this year, plus all the information about what's going on, please visit the PNE Website.
Pacific National Exhibition

2901 East Hastings Street
Vancouver, B.C.
604-253-2311
PlayLand
PlayLand is an amusement park located within the PNE area of Hastings Park and is open on select days usually from April through September. PlayLand is one of the highlights of the PNE Fair and one of the highlights of PNE is the old wooden roller coaster, celebrating its 50th year in 2008! In addition to this ride there are many more at PlayLand including the Corkscrew thrill ride, Hell's Gate, the wet log Flume and also numerous rides suitable for the younger kids too. For full details of the opening hours, admission prices, ride details and more please visit the PlayLand website.
Hastings Park Racecourse
There's been a horse racing track at Hastings Park since 1892 and in 1947 the original track was extended to 5 ½ furlongs. In recent years there have been additions so that it's not just horse racing taking place here. There's now a 600 slot gaming floor as well as several dining opportunities giving visitors the opportunity to stay until well after the racing has finished. For information in racing schedules, facilities on offer and more, please visit the Hastings Park Racecourse Website.
Hastings Park Racecourse

PNE Gate 6
Vancouver, B.C.
604-254-1631
Other Attractions at Hastings Park
In addition to the above there are also other attractions on offer at the PNE and Hastings Park. The Pacific Coliseum for example is the place to catch a Vancouver Giants (of the Western Hockey League) ice hockey game, or perhaps a rock concert. This is also the location for some of the Vancouver 2010 Winter Olympics events – short track speed skating and figure skating.