Nitobe Memorial Garden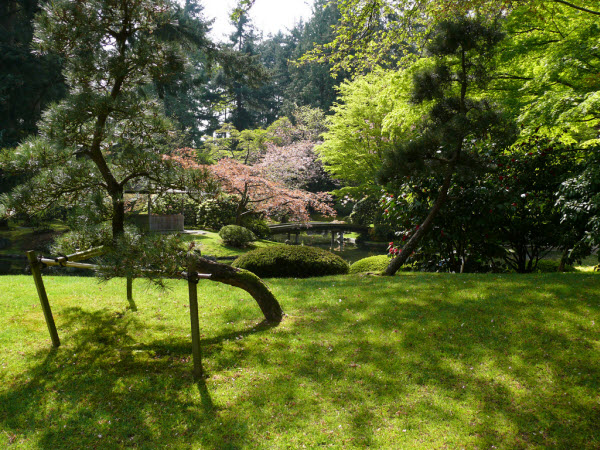 Where is the Nitobe Memorial Garden?
Nitobe Memorial Garden

1895 Lower Mall
Vancouver, B.C.
604-822-6038
The Nitobe Memorial Garden is one of the gardens of the UBC Botanical Garden, though is situated on a separate site within the University of British Columbia. You can get here using Transit; bus number 41 is usually your best bet though there are other options, or come by car – there are various fee paying parking lots throughout the campus.
As part of the UBC Botanical Garden, you can buy a combination entrance ticket to cover you for both attractions.
Nitobe Memorial Garden Attractions
The Nitobe Memorial Garden is considered to be one of the most traditional Japanese Tea and Stroll Gardens in North America and is in the top 5 in the world outside of Japan. This is itself is testament to just how authentic the Nitobe Memorial Garden is.
Called a 'Japanese Tea and Stroll Garden' it consists of two gardens: a Tea Garden and a Stroll Garden (explained below) and was named after Dr Inazo Nitobe, a Japanese scholar who's portrait appears on the 5000 yen note.
Every aspect of the garden, including trees, stones and shrubs has been very carefully placed so as to achieve a symbolic representation of nature and a journey through life, bearing in mind the traditional yin and yang (male and female) balances.
Nitobe Memorial Garden Highlights
Tea Garden
The authentic Tea Garden also features a ceremonial tea house. During the summer you can participate in a Tea Ceremony for an additional fee. This interesting cultural experience allows you to share in the ceremony of tea preparation!
Stroll Garden
The Stroll Garden has a number of paths which visitors can choose to take them on different symbolic journeys and enjoy landscapes around them.
For further information on the Nitobe Memorial Garden including opening hours and dates for Tea Ceremonies please visit the Nitobe Memorial Garden Website.