Museum of Vancouver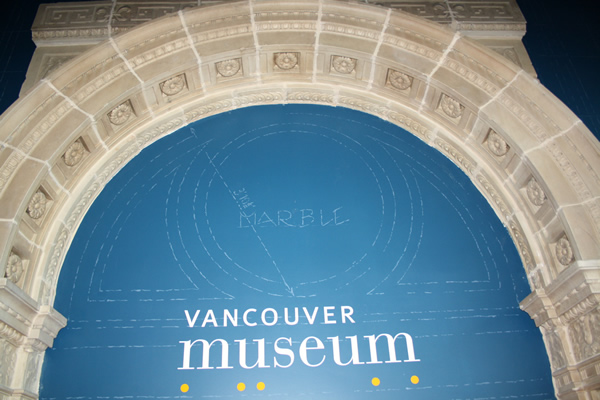 Where is Vancouver Museum?
Vancouver Museum

1100 Chestnut Street
V6J 3J9
Vancouver, B.C.
604-736-4431
The Vancouver Museum is in the Kitsilano area of Vancouver, within Vanier Park. You can get here by using bus #22, or use the False Creek Ferry which takes you from the Aquatic Centre on Sunset Beach in West End, to the Vanier Park dock from where it's a few minutes walk.
You may also like to visit the HR Macmillan Space Centre which is right next door to the Vancouver Museum. Find out more about the HR Macmillan Space Centre here.
Vancouver Museum Attractions
The Vancouver Museum focuses mainly on the history of Vancouver, so is a great place to come for those of you who are interested in finding out more about how Vancouver has developed over the years.
There are both permanent and temporary exhibits here, and obviously the temporary ones change throughout the year. Below are some of the highlights of the permanent exhibits.
Vancouver Museum Highlights
The Vancouver History Galleries
These four galleries take visitors on a journey through time as you explore Vancouver's history from 1900 to the 1910's in the Gateway to the Pacific exhibit, the 1920's to 1940's in the Boom, Bust and War exhibit, the 1950's Gallery and the 1960's You Say You Want a Revolution gallery. You'll discover what shaped Vancouver, including both the good and the bad times.
Family Programs and Special Events
Throughout the year the Vancouver Museum also has a number of special events and family programs based on numerous historical themes. These change throughout the year, but you can check the Vancouver Museum website for events that are happening during your visit to Vancouver.
To find out more about the Vancouver Museum, including events, exhibitions, opening hours and admission prices visit the Vancouver Museum Website.