Campuses in Vancouver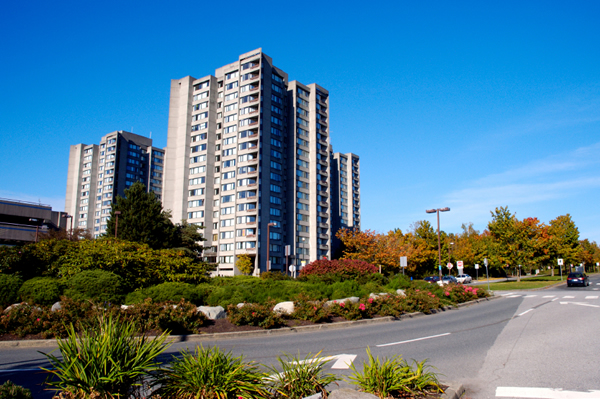 There are a number of college and university campuses in and around Vancouver, which may be of interest to visitors to the city whether or not you're planning to study there. Below you'll find a couple of good suggestions for reasons to visit Vancouver's campuses.
Accommodation
Outside of term times you can often get some cheap and good quality accommodation at college and university campuses which are particularly good for people who are visiting the city for longer periods. You can also sometimes arrange special deals for using the campus facilities such as fitness equipment, swimming pools and more.
Attractions
If you don't want to stay at a campus you may like to visit one or two anyway because these can be attractive places to visit if you want to get away from the city for a little while. The University of British Columbia (UBC) is one such example of this, as there are a great many attractions here including the Museum of Anthropology, the Nitobe Memorial Garden and the UBC Botanic Gardens – you can read all about the attractions here on our UBC pages.
Similarly, the Simon Fraser University is a nice place for a day visit – the main campus is east of the city, in Burnaby and is in a lovely setting overlooking Port Moody and Indian Arm.
List of Campuses in Vancouver
Below are just a few of the many campuses in the Vancouver area: