Radio and television in Vancouver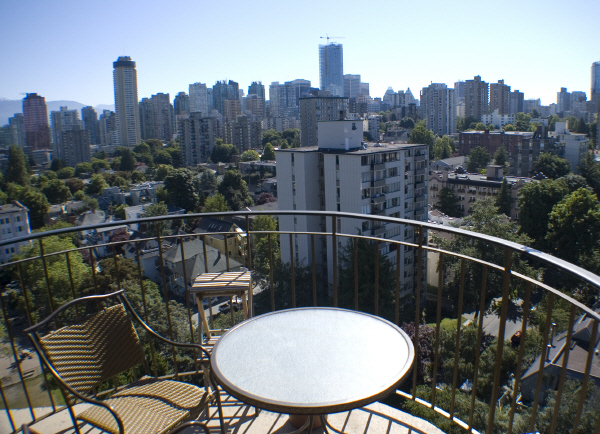 Admittedly, many visitors coming to Vancouver will not be wanting to sit in a hotel watching the TV or listening to the radio, but these can be good sources of information if you want to find out about events going on around the city, or you need to hear some traffic and travel news. So, here's a brief rundown on TV and radio in Vancouver.
Television
The majority of hotels and motels these days in the Vancouver area will no doubt have cable television. For visitors not used to this, you will basically have a long list of channels usually including the big US 'networks', though in addition you'll get some local channels as well. Canada's national broadcaster is the Canadian Broadcasting Corporation and they also have regional broadcasts too. The Canadian Television Corporation (CTV) is the major commercial network and they have a number of local channels, including for Vancouver.
Vancouver's local station is called City TV and is a good source for entertainment and news features.
If you're in a larger hotel you may also have a hotel channel. This is sometimes a good place to look to find out about local attractions and events.
Radio
There are a large number of radio stations in Vancouver and which one you choose will depend on whether you want to listen to music, which kind of music you want, or whether you're looking for more of a talk style radio station.
Here are some of Vancouver's radio stations (listed alphabetically):
CBC Radio One (960AM).
This is the Canadian Broadcasting Corporation's station which has news and talk during the day and classical music at night, all being commercial-free.
CFOX (99.3FM)
A hard rock station.
CFRO (102.7FM)
This is a community co-operative station which really has a mix of everything.
CITR (101.9FM)
University of British Columbia's station which includes indie music, chat, news and the arts.
CJSF (90.1FM)
Simon Fraser University's alternative rock station.
CKWX (1130AM)
News around the clock.
JACK-FM (96.9FM)
Rock music
The Team (1040AM)
Sports and Talk around the clock.
The Z (95.3FM)
Pop music.