Cinemas in Vancouver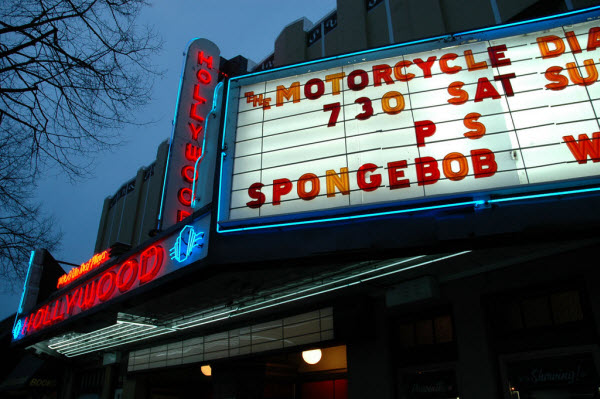 Film Festivals
Seeing as Vancouver has become such a popular shooting location for many of the movies on our screens these days, it's no surprise that the city is also host to a variety of film festivals throughout the year, which, if you're interested in film, may be worth trying to fit into your schedule.
Vancouver International Film Festival is the major event of the year, running for 17 days from late September onwards, and showing hundreds of screenings of a huge plethora of different films from local up to international. Check the Vancouver International Film Festival website for all the information on this year's festival.
Other Vancouver film festivals include the following
Where to Watch
Where you go for a movie depends on what kind of film you want to see. Since the multiplex cinemas have become all the rage for the latest movie blockbusters, the smaller, independent movie theaters have now taken up the baton for the more independent movies! This means that many of the cinemas in Vancouver city will be showing the less mainstream stuff, but if you do want to catch the latest releases, there's still ample opportunity for you to do this also.
Denman Place Cinema
Denman Place Cinema is nice and close to all the Downtown Vancouver action and features second-run movies with much more leg room and cheaper ticket prices than you would pay for first-runs in the multiplexes. This is great if there's a fairly recent movie which you missed at home!
Scotiabank Theatre
To the other extreme is Downtown Vancouver's multiplex cinema where you can catch all the latest movies on their first runs. Of course this means the ticket prices are more expensive and you'll be battling for a seat with hundreds of other people too, but it all comes down to personal preference!
Other cinemas in Vancouver you might like to try include
In the Kitsilano area
In the Downtown Vancouver area

Granville 7

Vancouver, B.C.
604-684-4000

Pacific Cinematheque

Vancouver, B.C.
604-388-3456

Tinseltown Cinemas

Vancouver, B.C.
604-806-0799