Live Music Venues in Vancouver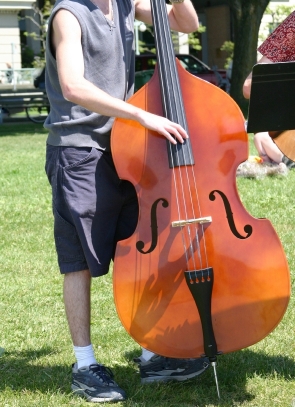 Almost every taste in music is catered for here in Vancouver, whether you're looking for live rock music, jazz, blues, folk, or something different – you can find it all here!
There are a great many live music venues in Vancouver, ranging from stadiums where all the international superstars play, to small and intimate clubs for up and coming hopefuls. The list below should give you an idea of where to head to catch some music whilst you're in Vancouver.
Stadiums
BC Place Stadium
The closest stadium to downtown Vancouver which is also home to the Canadian Football BC Lions team, features a range of big-name acts at various times throughout the year. Check the BC Place Stadium website for information on what's on when you're visiting Vancouver.
GM Place Stadium
GM Place Stadium is the smaller, though newer, Vancouver stadium and is home to the NHL's Vancouver Canucks and also a preferred venue for many rock acts too. Check the GM Place Stadium website for details of the acts scheduled to appear here in the near future.
Rock and Alternative Clubs and Pubs
Cobalt
For a range of punk, hardcore and metal music, Cobalt is a grunge pub with live music on Monday, Wednesday, Friday and Saturday.
Media Club
Media Club is a cozy club underneath the back of the Queen Elizabeth Theatre and favors the more imaginative local acts with a mix of genres, so you could be lucky enough to catch all sorts here!
Railway Club
The Railway Club is one of Vancouver's old favorites when it comes to indie music and you'll catch a variety of different genres here too, though always of a high quality.
Blues Clubs and Pubs
Most of the good Blues destinations are in Downtown Vancouver so you can't go wrong here. The club slated as the best in the city is the Yale.
Folk Clubs
If you're a folk fan and are visiting Vancouver in July, head to the Vancouver Folk Music Festival weekend at Jericho Beach along with about another 30,000 people for the live performances over 7 stages. Visit the Vancouver Folk Music Festival website for further details.
At other times of the year, the Jericho Beach area is still host to some folk – the Jericho Folk Club holds regular Tuesday night events.
Jazz Clubs
Vancouver livens up in June with its biggest music festival, the Vancouver International Jazz Festival which takes place over 10 days in various venues around the city as well as including an assortment of free outdoor shows, great for those who are part time jazz fans and don't want to hit the clubs! Visit the Vancouver International Jazz Festival website for further details of dates and performers.
For full time jazz fans there are several great clubs around Vancouver. Two venues which stand out for being good restaurants and having live music include Capones Restaurant and Live Jazz Club and Cellar Restaurant and Jazz Club.