Vancouver Indian Arm Luncheon Cruise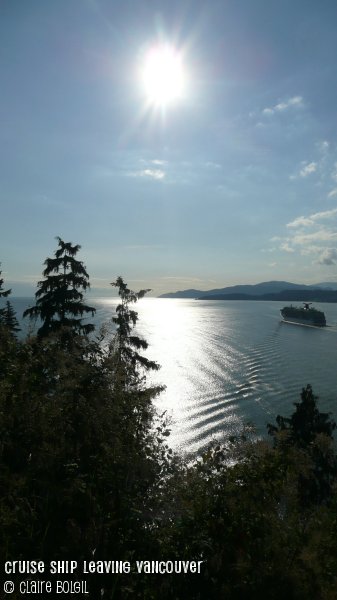 In addition to offering scenic Harbour Tours, the Vancouver Harbour Cruises company also offers a spectacular luncheon cruise of Indian Arm.
Where do Vancouver Harbour Cruises Depart From?
Vancouver Harbour Cruises are based at the eastern end of Vancouver Harbour, near Stanley Park, at the north foot of Denman Street. You can walk here along the scenic Coal Harbour Seawalk.
What is the Vancouver Harbour Cruises Indian Arm Luncheon Cruise?
The Indian Arm Luncheon Cruise is a spectacular way to spend four hours cruising past some of the most amazing scenery in Canada whilst enjoying an excellent buffet lunch!
Indian Arm Luncheon Cruise Highlights
Having sailed past Downtown Vancouver, the Inner Harbour and the Burrard Inlet you continue north into Indian Arm. Indian Arm is an 18km (11.25 miles) long coastal mountain fjord which was left behind as a result of the ice glaciers which once sat here.
It's hard to believe that you're so close to Vancouver when the scenery looks like you could be in the middle of nowhere!
As well as lush green forests, islands and some beautiful homes you'll see the Silver Falls waterfall and hear a guided commentary, and of course all of this is whilst you enjoy a catered salmon or chicken buffet lunch.
To find out more about all of the cruises and tours offered, sailing dates and times, ticket prices, as well as special events and charter possibilities, please visit the Harbour Cruises website.
Harbour Cruises

Harbour Cruises Marina, #1 North Foot of Denman Street
V6G 2W9
Vancouver, B.C.
604-688-7246