West End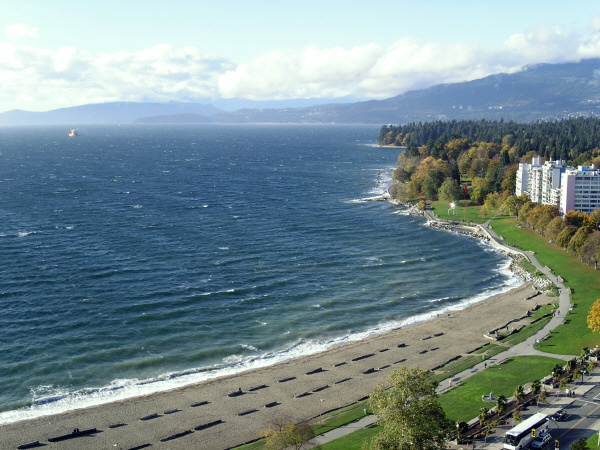 The West End is a large and predominantly residential district in Downtown Vancouver, known for housing the largest number of gay men and women in Western Canada. You'll pass through West End on your way to and from Stanley Park, even so, it's worth stopping off here as there are a number of attractions in West End which will appeal.
Where is West End?
West End stretches roughly from Burrard Street in the west to Stanley Park in the east, and from Coal Harbour in the north to English Bay in the South.
West End Attractions
Vancouver's West End is quite a diverse district considering it's predominantly residential. It's certainly lively and has a good range of restaurants, bars, nightlife and boutique shops to keep visitors more than busy, and for those looking for a little Vancouver history, West End is one of the oldest residential districts here, so amongst the higher-rise apartment buildings you can still find some great historical houses and heritage buildings.
West End Highlights
Barclay Heritage Square
When many of the older houses were cleared in the 1950's to make way for the apartment blocks you'll mainly see here now, Barclay Square (on Barclay Street) was one of the areas to be saved. Now this one block site features nine historic West End houses which date from 1890 to 1908. Within this block you'll also find the Roedde House Museum.
Roedde House Museum
The Roedde House Museum is your chance to see inside a restored example of a late Victorian house. Find out more about the Roedde House Museum here.
Vancouver Pride Week
The highlight of Vancouver Pride Week is the Parade which takes place at the beginning of August each year. 2008 marked the 30th anniversary for this special event, and even if you are not part of the gay or lesbian scene, watching the Parade is still highly recommended and a lot of fun! See the Vancouver Pride Society website for more details.
Coal Harbour Seawalk
This is essentially a boardwalk running from the northeast foot of Thurlow Street for approximately 2km (1.25 miles) towards Stanley Park and the seawall. For those interested in the walk alone, this is a great place from which to stroll past the marinas, admire the glassy architecture and view the mountains of the North Shore in the distance. If you prefer to take things slower you can enjoy the Harbour Green Park, and for those with children the free water park will be a welcome break on hot summer days.
Harbour Cruises
Just before you reach the end of the Coal Harbour Seawalk, you'll come across the popular Harbour Cruises dock where you can take scenic harbor cruises amongst others. See our Vancouver Harbour Cruises page for more information.
West End Beaches
West End has some of Vancouver's best beaches, which are just steps away from all the action of the city, and are definitely worth a visit summer or winter.
English Bay Beach
This is probably Vancouver's most famous beach where you're welcomed by a 6 meter tall stone Inukshuk which you'll probably more easily recognize as the symbol for the 2010 Vancouver Winter Olympics. If you're in Vancouver around the end of July, English Bay Beach is the prime location from which to catch the unmissable HSBC Celebration of Light pyro-musical fireworks competition. Visit the HSBC Celebration of Light official website for further info. Located at the southwest foot of Davie Street.
Sunset Beach
Just to the south of English Bay Beach is Sunset Beach and Park. This is a chain of small but sandy beaches and is a great place to sit back and watch the world go by on a sunny, summer afternoon. You can make use of the cycling, blading and walking trails which go from here and connect to Stanley Park's Seawall. Located along Beach Avenue, west of Burrard Bridge.