Yaletown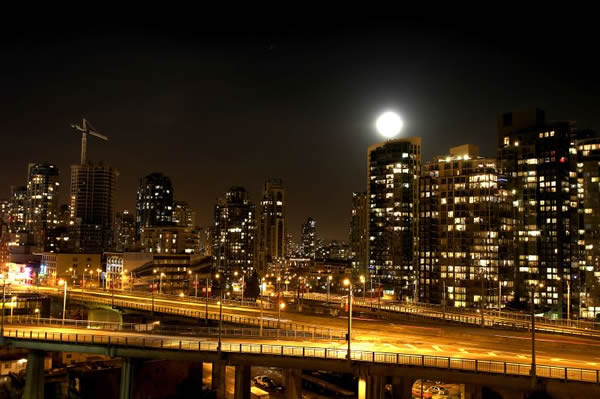 Where is Yaletown?
Yaletown is situated to the south east of the City Center and, roughly speaking, is bounded to the west by Homer Street and to the east by Pacific Boulevard.
View Larger Map
Why 'Yaletown'?
Yaletown was first settled by the Canadian Pacific Railroad workers in the late 19th century as they wanted to be close to the nearby rail yards. Many of these workers had come to Vancouver from a town called Yale, about 110 miles (180km) from here and brought the name 'Yale' with them.
Yaletown was the thriving industrial heart of Vancouver for many years whilst the railroad was king, but when road transportation took over as the more popular form of haulage in the 1940's this changed. The area became a rough and poor neighborhood, saved only by Vancouver's Expo in 1986 when Yaletown was declared a historic district and it began once again to thrive.
Yaletown Attractions
Yaletown is now one of those areas of Vancouver where it's good to be seen! The rich and beautiful hang out here and there are many classy restaurants, cafés and expensive boutique stores to wander into. Hamilton Street is particularly well known for its dining. For those who feel Yaletown is a little too pricey there are some other attractions here too…
Yaletown Highlights
BC Place Stadium
This is the larger of Vancouver's two stadiums and was recently announced as being a venue for the 2010 Winter Olympics which allowed the stadium a much-needed makeover. This 60,000 seat stadium is the home of the Canadian Football League's BC Lions, as well as housing a multitude of concerts and other special events throughout the year. For those interested, there is a behind-the-scenes tour.
BC Place Stadium

777 Pacific Boulevard
Vancouver, B.C.
604-669-2300
BC Sports Hall of Fame & Museum
If you're in the vicinity of BC Place Stadium, a visit to the BC Sports Hall of Fame & Museum is recommended. Find out more about this Vancouver attraction here.
Roundhouse Community Arts & Recreation Centre
More a community center than a tourist attraction, but if you're interested in some Yaletown and Canadian Pacific Railway history, you will find this of interest. The Roundhouse was once a CPR repair shed and now houses the preserved steam engine (Engine No. 374) which brought the first passenger train into Vancouver in 1887.
Roundhouse Community Arts & Recreation Centre

181 Roundhouse Mews, on the corner of Davie Street and Pacific Boulevard.
Vancouver, B.C.
604-713-1800