Bars and Pubs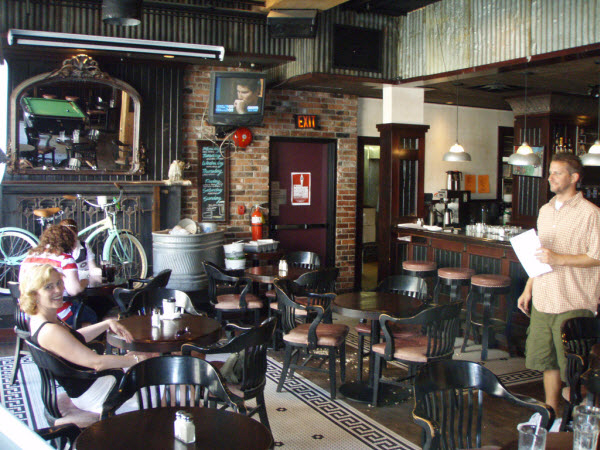 Vancouver has no shortage of bars and pubs suitable for both the local residents and the many visitors to the city.
What do the Locals Drink in Vancouver?
Beer drinking is very popular in Vancouver and this is highlighted by the fact that there are many microbreweries around the city as well as a good selection from some of the larger, more well known local brewers, like Granville Island or a little further away, Whistler. You can try many different types of beer just from these two brewers alone. Examples include pale ales, wheat beers, honey beers, lagers and more.
Other smaller breweries in Vancouver include R&B Brewing, Red Truck Beer, Russell Brewing, Shaftebury Brewing and Storm Brewing.
If beer isn't your thing, don't worry, there are still plenty of other drinks available in Vancouver too, although if you're looking for wines these don't usually feature too heavily on the drinks menu, cocktails, however, often feature more prominently.
Don't Forget the Extras!
Remember that in most bars and pubs in Vancouver you can expect to be given table service rather than ordering at the bar. This means you'll need to add tips on to your evening, and also don't forget the obligatory 10% liquor tax as well as the 5% Goods and Service Tax!
Opening Hours
If you can't wait to go for a pint you'll need to know who's open when! During the day, bars and pubs which serve lunch will usually be open from about midday, sometimes earlier, and stay open until well into the night often closing some time between midnight and 2am. More popular, and hence busy, bars and pubs will stay open later – liquor licenses usually allow serving until 3am.
Where Are The Best Bars & Pubs in Vancouver?
In Downtown Vancouver the best (or shall we say most popular!) area for drinking is on Granville Street between Robson Street and Davie Street where you'll find many bars and pubs and also many of the city's nightclubs. Lennox Pub is one example of a good pub, whilst Ginger 62 is an example of a popular bar.
If you want to mingle with more visitors like yourself, there are a good range of places for a drink around Gastown, which despite being touristy is also popular with the locals too and there are a great many pubs here. In contrast, Yaletown is the posh end of the city, where you come to drink cocktails rather than beers. However, beer fans can head back to the more beer-popular end of town and Granville Island where you have two options for locally brewed beers, Granville Island Brewing and Dockside Brewing.