Dance in Vancouver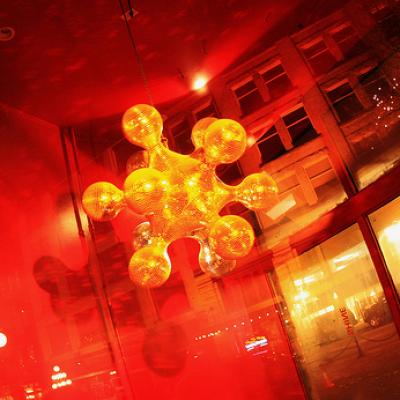 Where are the Vancouver Nightclubs?
The main and most popular spot for clubbing is on Granville Street in Downtown Vancouver, so you'll find most of the big clubs, and the big crowds in these places. If this isn't your scene though there are still plenty of other smaller clubs around Vancouver where you're guaranteed a good time with less crowds and less over the top noise. Yaletown, Chinatown and Gastown all have offerings as well; see the listings below for more information.
What do Vancouver Nightclubs Charge?
Most of Vancouver's nightclubs charge a cover charge (or entrance fee) which is usually in the $5 to $15 range. Sometimes you can get early bird specials and often the cover charge is waived for ladies entering before 11pm.
Alcoholic drinks are on the pricey side in most of Canada and you should expect to pay more in the nightclubs of Vancouver, so don't count on a cheap night out! If you're on a budget though, plan to hit the clubs on a specials night, which are usually held earlier in the week to get the clubbers in – you're often looking at $3 a drink on these nights.
What Else Should You Know About Clubbing in Vancouver?
The majority of nightclubs in Vancouver will open their doors at 9pm or 10pm though you shouldn't really expect them to start getting busy until at least 11pm or even later, so if you want a lively atmosphere you're better off staying a few hours longer in a bar or pub! The clubs usually close around 3am or 4am.
Be aware that not all clubs are open every day; often they will be closed from Monday to Wednesday and for obvious reasons Fridays and Saturdays are the busiest and most popular nights.
Dress codes for most of Vancouver's nightclubs are smart casual. This means that usually a smart pair of jeans would be accepted, but sportswear probably wouldn't. It's worth giving the club a call before setting out to avoid disappointment (and embarrassment!) at the door.
Many of the clubs are open to over 19 year olds, though some only accept over 25's and others will have certain days set aside for their younger customers. If you're below 25, or you're over 25 but look young, make sure you have photographic ID with you or you might be denied admission.
Finally, check out a couple of websites for the latest news and events listings in Vancouver – Club Zone website and Club Vibes website are good ones to try, or look up the individual nightclub website where you can sometimes add your name to the VIP list and get free cover and no waiting in line!
Vancouver Nightclubs
Listed below are just a few examples of the nightclubs you can enjoy in Vancouver.
Arts Club Theatre Company

Vancouver, B.C.
604-687-1644
Aubar

674 Seymour Street, Downtown
Vancouver, B.C.
604-648-2227
Caprice

967 Granville Street, Downtown.
Vancouver, B.C.
604-685-3288
Odyssey

1251 Howe Street, Downtown.
Vancouver, B.C.
604-604-3417
The city's best gay club!
Republic

958 Granville Street, Downtown.
Vancouver, B.C.
604-669-3266
Roxy

932 Granville Street, Downtown.
Vancouver, B.C.
604-331-7999
Sonar

66 Water Street, Gastown.
Vancouver, B.C.
604-683-6695