Coffeehouses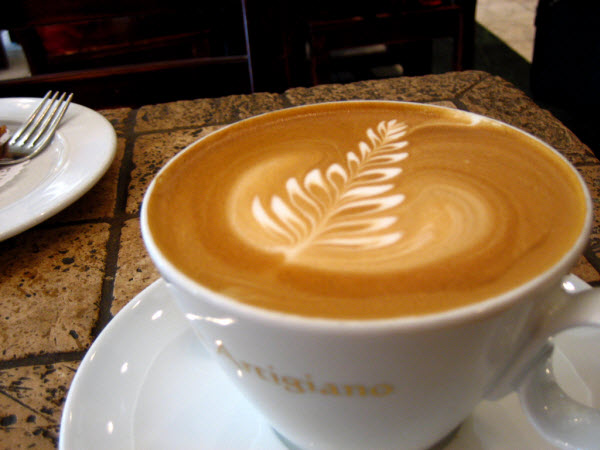 What Are Vancouver's Coffeehouse Options?
Visitors to Vancouver from south of the border will feel right at home with the huge number of Starbucks lining the Vancouver streets, indeed, Vancouver was the first city outside of the USA to have a Starbucks, so this coffeehouse is also a popular one with the locals too.
If you prefer the Canadian equivalent and cheaper option to Starbucks there are also a great many Tim Hortons in the Downtown Vancouver area and beyond.
It's not all the big name chain coffeehouses though. With such a diverse cultural and ethnic population in Vancouver, independent coffeehouses have sprung up in just about every neighborhood, many with their own twist on the standard coffee beans. Those with patios are always popular during the summer, and though Vancouver's winters are mild you'll find coffee lovers curled up with a large mug of coffee and a good book during the rest of the year, or having a lively conversation with friends!
Where Are The Best Coffeehouses in Vancouver?
There are coffeehouses just about everywhere in Vancouver, though if you're looking for a great coffee rather than just a quick re-fuelling, Commercial Drive is said to hold Vancouver's best coffee shops.
Commercial Drive became Vancouver's Little Italy with a large influx of Italian immigrants between the 1950's and 1970's. Many of these families have remained in the area and run some of the best coffeehouses which, with the soaring popularity of coffee over the last decade, now attract far more than the original Italian immigrants! One excellent example you could try is Café Calabria at 1745 Commercial Drive.
The Italians have made it into other parts of Vancouver too. If you're looking for a great coffeehouse in Downtown Vancouver, Caffe Artigiano at 763 Hornby Street is said to be one of the best. Here you can admire the amazing latte art, and enjoy coffee served by the best Baristas in Canada - and the world!
If you're just wandering about, enjoying the ambiance of Vancouver's streets and fancy a good coffee, don't worry, every neighborhood has some great coffeehouses which you can enjoy. West End, Yaletown, Kitsilano and SoMa all have many opportunities to grab a coffee and a bite. Just look for the ones where most of the tables are full and you'll know you're on to a winner!!