Spectator Sports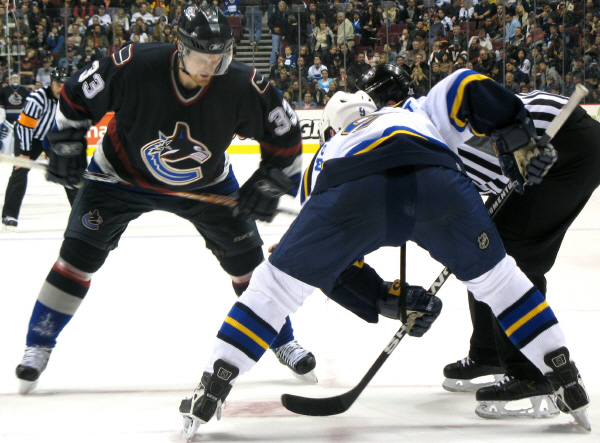 Vancouver is a very active city, but it's also a good city for sitting back and watching someone else do all the hard work! There are various opportunities for participating in Spectator Sports in Vancouver, and these vary depending upon the time of year. The guide below should help you to plan what you can watch whilst you're staying in Vancouver.
Ice Hockey
Vancouver Canucks
The Vancouver Canucks are Vancouver's National Hockey League (NHL) team and they play their regular season from October to April within the GM Place Stadium in Downtown Vancouver. Despite never winning the Stanley Cup, the Canucks have a loyal fan base and the GM Place is usually packed to full capacity, so if you want to catch a game you should try to reserve your tickets well in advance. For advance reservations try Ticketmaster website, but beware the booking fees, or Tickets Tonight website. If you want to try getting tickets when you get to Vancouver, head to the GM Place box office just in case they have some left.
Vancouver Giants
For tickets which are easier to come by and cheaper than the Vancouver Canucks games try the Western Hockey League's (WHL) Vancouver Giants who play their regular season between October and mid-March. These games are held at the Pacific Coliseum at the PNE.
Baseball
Vancouver Canadians
Only one baseball team in Canada is in the Major League Baseball (MLB), and they're the Toronto Blue Jays, but if you're looking for a good baseball game the Vancouver Canadians will still provide you with an afternoon of entertainment at the Nat Bailey Stadium next to Queen Elizabeth Park. This friendly stadium is known as the 'prettiest ballpark in the world' thanks to its great scenic location with a backdrop of mountains. The regular season is from mid June to mid September.
Canadian Football
BC Lions
Canadian Football has many similarities to American Football, but there are some major differences too – the field is longer and wider for one thing, and there are 12 players instead of 11, with 3 downs instead of 4! Whatever the differences, if you're in Vancouver between June and October catching a BC Lions game makes for a fun evening out. The BC Lions play at BC Place Stadium so it's nice and close to everything in Downtown Vancouver and getting hold of a ticket isn't usually too difficult either.
Soccer
Vancouver Whitecaps
If you want to catch a soccer match you'll have to head out to Burnaby on the SkyTrain. The Vancouver Whitecaps women's team play in the W League, whilst the men play in the A-League and the regular season is from May to September and is held in this 5,000 seat stadium.