Burnaby Village Museum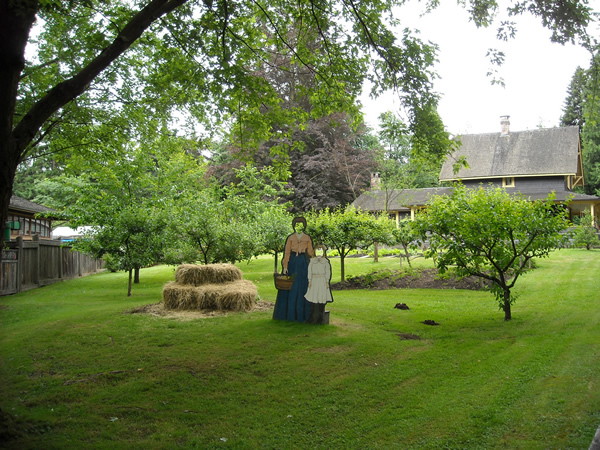 Where is the Burnaby Village Museum?
The Burnaby Village Museum is in the City of Burnaby and is approximately a 20 minute drive from Downtown Vancouver (depending on traffic conditions). The Village has free parking. Alternatively, the Burnaby Village Museum is easily accessible by public transportation – take the SkyTrain to either Metrotown or Sperling, then Bus #144 to the Village.
Burnaby Village Museum Attractions
The Burnaby Village Museum is a fascinating and fun look at what life was like in the 1920's! Situated on a 10 acre site, the village has been created from both original and recreated buildings. Staff are dressed in traditional 1920's costumes and are here to greet you with information and to give demonstrations.
Burnaby Village Museum Highlights
Interurban Tram Car 1223
This restored electric tram car operated between 1913 and 1958 throughout the Lower Mainland where it moved both passengers and goods until being decommissioned in the 1950's when buses became the transport of choice. The tram car has been restored to its former glory and can be seen at the Burnaby Village Museum along with interpretive displays and educational materials.
C.W. Parker Carousel
One of the most popular highlights of a visit to the Burnaby Village Museum is a ride on the fully restored carousel, which dates from 1912. This beautiful hand carved wooden carousel features 26 horses, 4 ponies a chariot and a wheelchair and is a must for any visitor to the Village.
Exhibits
The Burnaby Village Museum also features a number of temporary exhibits for visitors to enjoy. In addition the costumed staff whom wander around the Village, or who you'll find inside the shops or homes, are very knowledgeable and always happy to answer questions about any aspect of the Village, particularly the authentic 1920's costumes they are wearing!
To find out more about everything you can see and do at the Village, plus opening hours and more, please visit the City of Burnaby Website.