Kitsilano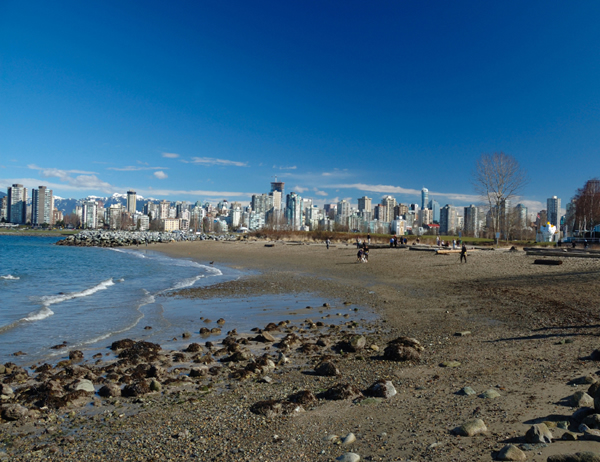 Kitsilano is one of Vancouver's favorite neighborhoods, and although much of it is residential there is still a great deal here for visitors to enjoy, including some excellent museums and beaches.
Where is Kitsilano?
Kitsilano is situated to the west of Granville Island and South Granville. It's west of Pine Street and runs from the coast down to West 16th Avenue.
You can get to Kitsilano by public transportation – use bus numbers 2, 4 and 9.
Kitsilano Attractions
Kitsilano began to be developed in 1901 when the local government displaced the First Nations people who were already living here. Call it consolation if you will, but the district was named after the leader of the village, Chief Khahtsahlanough. By 1905 there was already a Kitsilano streetcar running, and this spurred on development, as houses and apartments began springing up everywhere. Now Kitsilano is a trendy place to live and visit with some great restaurants and shopping and some excellent tourist attractions too.
Kitsilano Highlights
Vanier Park
Vanier Park is not so much of an attraction in itself but it does contain three of Vancouver's best museums: Vancouver Museum, Vancouver Maritime Museum and HR Macmillan Space Centre (see below). In addition, you could plan your visit to coincide with one of the many events which occur here each year, such as the Shakespearean Bard on the Beach, from June to September, or the Vancouver International Children's Festival in May. Located west of Burrard Bridge, along the coast. Check the Bard on the Beach website and the Vancouver International Children's Festival website for more information.
Vancouver Museum
For those of you who are interested in finding out more about the history of this great city, the Vancouver Museum is a great place to do so! Exhibits include both temporary and permanent ones; the permanent ones include a full-scale sawmill wheel and a day in the life of First Nations people.
Vancouver Maritime Museum
Only a 5 minute walk from the Vancouver Museum is Vancouver's maritime offering. Here you can marvel over dozens of model ships all set around the central attraction which is the St Roch. This sailing ship from 1928 was used by the RCMP (Royal Canadian Mounted Police) as an Arctic patrol ship and became the first vessel to navigate the famous Northwest Passage in both directions. Children will also enjoy the Children's Maritime Discovery Centre where they can dress up as pirates!
HR Macmillan Space Centre
As the name suggests, this place has everything to do with space in it! Rather than being a museum packed with exhibits, there are many different high-tech things on offer here such as a trip to Mars simulator, battles with aliens and a variety of different movie presentations. There's also a planetarium and observatory.
Kitsilano Beach
Connected to Vanier Park is Kitsilano Beach which is probably Vancouver's most popular summer beach! Here you can sunbathe on the large sandy beach, get involved in the numerous beach games and enjoy a swim, or visit the Kitsilano Pool; one of the world's largest outdoor saltwater pools at 137 meters long, and it's heated! Kitsilano Beach is located on the corner of Cornwall Avenue and Arbutus Street.
Jericho Beach
Further west from Kitsilano Beach is Jericho Beach where water activities such as sailing are popular, and there are some great views of downtown Vancouver from here. If you're in the neighborhood, catching a sunset from Jericho Beach is particularly recommended. Located at the north foot of Alma Street.
Hastings Mill Store Museum
A few minutes walk from the eastern end of Jericho Beach is the Hastings Mill Store Museum. This small museum is actually Vancouver's oldest building, having been built as a shop in Gastown in 1865, it was one of the only buildings to survive the Great Fire of Vancouver in 1886. You may wonder why it's here, well it was floated over in 1930!
West 4th Avenue
Once you've enjoyed the beaches and the museums, take a trip down West 4th Avenue to enjoy a meal from one of the many restaurants, buy something interesting in one of the stores, or simply enjoy a coffee. You can do it all here in Kitsilano's major commercial area!
For further information on everything you can see and do in Kitsilano, visit the Kitsilano 4th Avenue Website.