West Vancouver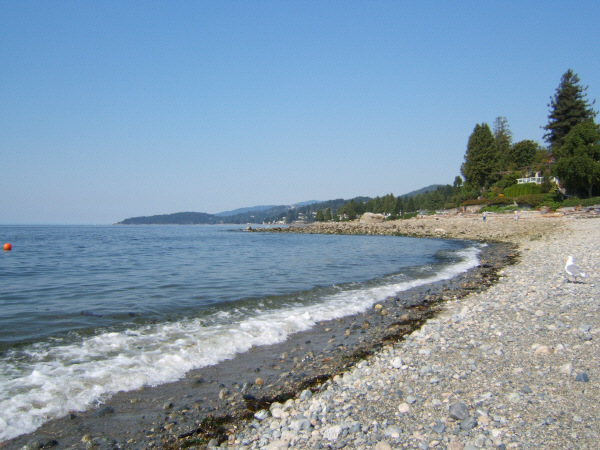 Where is West Vancouver?
West Vancouver makes up the western portion of Vancouver's North Shore and stretches from the Capilano River, just west of Grouse Mountain, to Horseshoe Bay on the coast.
You drive straight into West Vancouver when you cross the Burrard Inlet from Downtown and Stanley Park, over the Lions Gate Bridge or you have a number of options for getting here by Transit: from Downtown you can take any of the five buses, numbered 240, 250, 251, 252 or 257.
West Vancouver Attractions
Although smaller in area than neighboring North Vancouver there's still plenty to see and do here. For starters, this is one of Vancouver's poshest neighborhoods and if you take the scenic drive along Marine Drive on the coast up to Horseshoe Bay you'll see some stunning views as well as stunning properties!
The North Shore Mountains continue on into West Vancouver too, and as well as enjoying Cypress Provincial Park during the summer you can participate in some great skiing and winter sports here too.
West Vancouver Highlights
Cypress Provincial Park
As mentioned above this is a great summer or winter getaway for Vancouverites and visitors alike, with the usual hiking trails, picnic spots and more. Read our Cypress Provincial Park page for further details.
Horseshoe Bay
If you're planning to take a trip over to Vancouver Island, Bowen Island or the Sunshine Coast you'll probably be coming to Horseshoe Bay anyway as it's from here that BC Ferries operate many of their crossings. In addition, Horseshoe Bay is the geographic starting point of the Sea to Sky Highway so you'll be passing this way on a trip to Whistler.
Even if you're not catching a ferry or going to Whistler, a trip to this little village is recommended for the views if nothing else. Situated within a natural horseshoe-shaped bay you have mountains rising around you and fabulous views out to the bay and Howe Sound. On a nice day you can sit and watch the ferries come and go, have a drink or a meal in one of the cafés or restaurants on Bay Street and do a spot of shopping. One of the area's whale watching companies operate from here too – see Sewell's Sea Safari below. You can reach Horseshoe Bay by Transit, using bus #257.
Whytecliff Park
Whilst in the Horseshoe Bay area you may also enjoy a side trip to Whytecliff Park, a little way west of the bay. This smallish public park has free admission and is situated right on the water. It's another great place from where you can watch the ferries and other boats come and go whilst enjoying a picnic or a swim from the rocky beach. The scuba diving here is also renowned and you can read more about this on our Winter Sports page.
Whytecliff Park

Located on the 7100 Block of Marine Drive
V7W 2T3
West Vancouver, B.C.
604-925-7200
Lighthouse Park
Another park with free admission in West Vancouver is Lighthouse Park which again has great views amongst other things. Read our Lighthouse Park page for further information on what you can see and do.
Whale Watching
There are many opportunities for whale watching around the coastline of British Columbia, and a number of companies offering boat trips which operate from Vancouver itself, from Victoria on Vancouver Island, and one from here in West Vancouver at Horseshoe Bay. See our Wildlife and Marine Sightseeing page for all the details on the companies offering boat trips.
For more information on all the things you can see and do in West Vancouver, visit the District of West Vancouver website.