Commercial Drive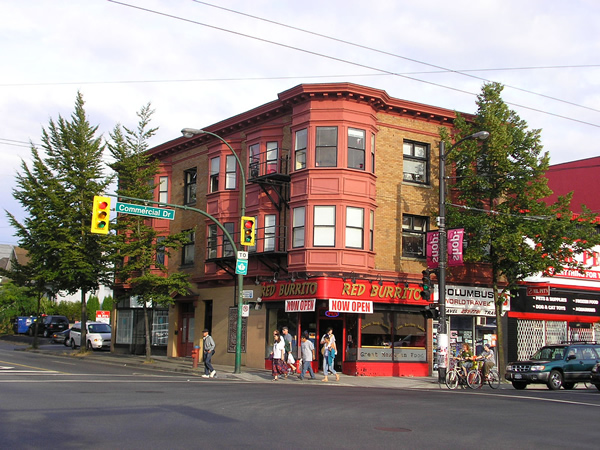 Where is Commercial Drive?
Commercial Drive is within the district of East Vancouver. The main drag runs between Venables Street down to Broadway and you can get here by bus number 20, or by using the SkyTrain to either Commercial Drive or Broadway stations.
Commercial Drive Attractions
Commercial Drive doesn't have any attractions as such, being a street which is outside of the main tourist areas of the city. The main appeal of this street is the cultural diversity, numerous independent coffee shops and places to eat, and a chance to hang out with the 'locals'!
Whilst doing so, consider that Commercial Drive was named in the early 1900's, when it was the first major road here, following the train line which ran from New Westminster to Vancouver. Of course, where roads are built, buildings begin to pop up, and it soon became the busiest street around. Italians were attracted here between the 1950's and 1970's giving it the nickname 'Little Italy', though now there are so many other cultures here too. Caribbean, Portuguese, Latin American, southeast Asian and Italian, all make the Drive a real melting pot!
For further information on what you can see and do on the Drive, visit the Commercial Drive Website.