Steveston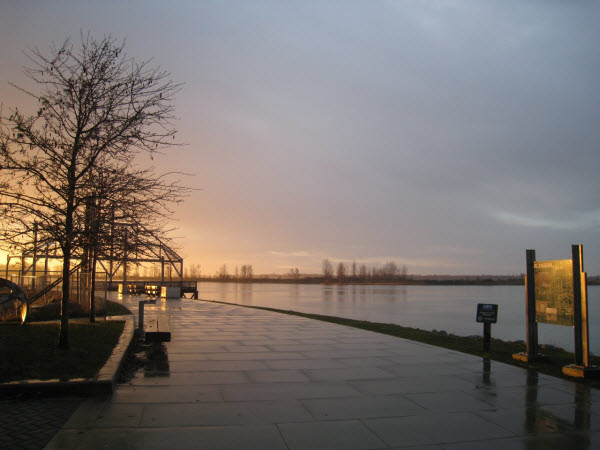 Where is Steveston?
Steveston is a small coastal fishing village situated within the larger city of Richmond, south west of Downtown Vancouver. The journey by car is straightforward from downtown – simply take Highway 99 south, exit at 32 and join the Steveston Highway to the west.
By Transit the quickest route is via the 98 B-Line rapid bus service which departs from Burrard Station to Richmond Centre. From Richmond Centre you can transfer to the 401, 402, 407 or 410.
Steveston Attractions
Steveston started life as a popular location for canneries, particularly salmon canning, back in the late 1800's and within just a few years there were around 20 canneries here leading to the village's  nickname of Salmonopolis! However, into the mid 1900's the industry began to decline and more and more of the canneries closed, until the last one shut its doors in the 1990's.
Canning may have declined but Steveston still had the shipyards and fishing, and became a popular residential suburb for Vancouver. Tourism is now very important here and the village offers visitors a number of historic attractions, not least its general appeal as a historic fishing village.
Steveston Highlights
Britannia Heritage Shipyard
The Britannia Heritage Shipyard was once the home of many of Steveston's canneries, though changed to a shipyard in 1919. Now the shipyard and community which built up around it has been preserved as a historic attraction for visitors to enjoy. and you can read all about this on our Britannia Heritage Shipyard page.
Gulf of Georgia Cannery
The Gulf of Georgia Cannery was built in 1894 and was once the largest cannery in British Columbia. Although production here ceased, the Cannery was reopened as a museum and national historic site in 1994 and remains open as such to this day. Visitors can see an introductory film before being taken on a guided tour of the building and enjoying interactive exhibits. For further information on the Gulf of Georgia Cannery visit the Parks Canada website.
Gulf of Georgia Cannery

12138 Fourth Avenue
V7E 3J1
Richmond, B.C.
604-664-9009
Steveston Museum and Post Office
In addition to the Gulf of Georgia Cannery, Steveston also has a small village museum which is situated within the historic post office building.
Fisherman's Wharf
Although not on the same scale as its San Franciscan counterpart, Steveston's Fisherman's Wharf is still a popular attraction in the village. Steveston is still a very important fishing center with Canada'a largest fleet of fishing boats at 600, this makes Steveston Harbour an interesting and bustling place to visit.
Garry Point Park
A short walk from Steveston is Garry Point Park. This is a large open space of over 74 acres (30 hectares), famous for being a great kite-flying location. In addition there are excellent views from here, a Japanese garden, Scotch Pond Heritage Moorage site and the Fisherman's Memorial. Find out more about Garry Point Park on the City of Richmond website.
Garry Point Park

12011 7th Avenue
V7E 1A1
Richmond, B.C.
To find out more about Steveston and everything you can see and do here, visit either the Steveston Village Community Website or Steveston iVillage website.