North Shore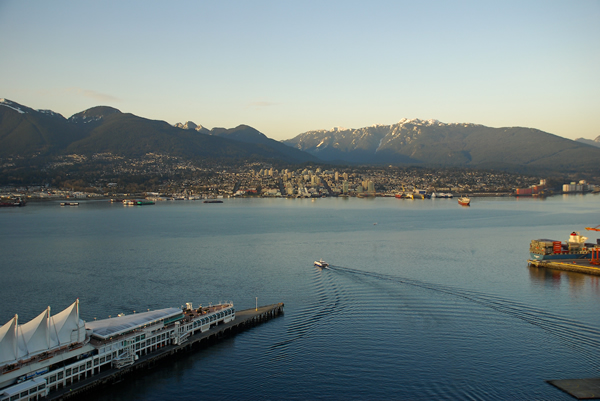 Where is the North Shore?
The North Shore is in Greater Vancouver and is situated across the harbor and Burrard Inlet from Downtown. The North Shore is the collective name for both North Vancouver and West Vancouver and is accessible by a variety of transport – by car you can drive across Lions Gate Bridge, or to the east of the city you can drive across the Second Narrows Bridge. If you're coming to the North Shore from the Whistler direction, the Sea to Sky Highway will link you with Highway 1 at the North Shore.
If you don't have your own transport, your best bet is to use the SeaBus which crosses the Burrard Inlet regularly throughout the day. See our Getting Around by Public Transport page for further details on the SeaBus.
North Shore Attractions
The North Shore is a vast area which contains several of Vancouver's most popular attractions – the Capilano Suspension Bridge and Grouse Mountain. If you have a day to spare and a car to hand, spend some time simply exploring some of the North Shore as there really is some spectacular scenery here along the North Shore Mountains as well as many other attractions which you'll find a little quieter than Vancouver's two most popular ones!
North Shore Highlights
North Vancouver
Read our North Vancouver pages for details of all the attractions you'll find in this part of Greater Vancouver, including the Capilano Suspension Bridge, Grouse Mountain and Lynn Canyon Park.
West Vancouver
The North Shore Mountains continue into West Vancouver too and on our West Vancouver pages you can read all about the popular Cypress Provincial Park, Lighthouse Park and the quaint village of Horseshoe Bay.