Greater Vancouver Zoo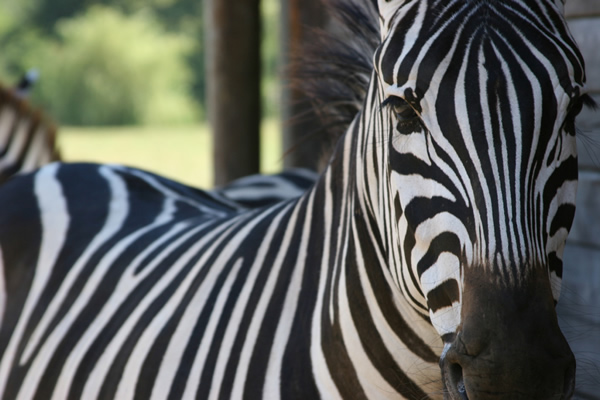 Greater Vancouver Zoo

5048 - 264th Street, Aldergrove
Vancouver, B.C.
604-856-6825
Where is the Greater Vancouver Zoo?
Greater Vancouver Zoo is situated just outside the town of Aldergrove in Greater Vancouver and is about a 30 minute drive from Downtown Vancouver. The drive is quite straightforward using Highway 1 – exit at Exit #73 then it's just 500 meters south of the highway on 264th Street.
Greater Vancouver Zoo Attractions
The Greater Vancouver Zoo has been welcoming the public since 1970 when it was originally called Vancouver Game Farm. Since then the number of animals has grown and the zoo has been extended to provide further visitor facilities. It is now the largest zoo in British Columbia with over 900 animals. The emphasis at the Greater Vancouver Zoo is on conservation and education regarding both animals and the environment in general, so a visit to the Greater Vancouver Zoo combines family fun with an exciting educational experience!
Greater Vancouver Zoo Highlights
Safari Express Miniature Train
This miniature train is fun for all the family as it takes passengers on a 15 to 20 minute ride around the perimeter of the zoo and is fully narrated so that you know exactly what you're seeing. Please note that the ticket cost for a train ride is in addition to the general admission price.
North American Wilds Safari Bus Tour
For a different tour, try the Safari Bus Tour. A 15 minute narrated journey which actually goes inside the North American Wilds enclosure, allowing you to see wolves, elk, bear and bison up close within their natural habitat.
Radical Raptors Birds of Prey Flying Presentation
The 30 minute narrated Birds of Prey flying experience is an exciting and enthralling look at a number of Birds of Prey and is presented by Master Falconer Gary Worley who is one of the most renowned and experienced handlers in the world.
Meet a Reptile
On weekends only visitors have the opportunity to meet a reptile up close and personal, including touching! The reptiles you might get to meet include snakes, lizards and tortoises as well as spiders!
Lion & Tiger Feeding
From March through October you can witness Greater Vancouver Zoo's most popular presentation… 'Meet the Big Cats' is the feeding of the big cats and includes lots of information and interesting facts from the zookeeper as well as the chance to see the big cats up much closer than you would usually. Note that on Wednesdays, the lion and tiger feeding is substituted with the equally entertaining Baboon Feeding.
Quadra-Cycles
If you'd like to make your way around Greater Vancouver Zoo a little faster than on foot you could always rent a Quadra-Cycle! These fun 'bicycles' are on four wheels though they look more like an old fashioned car than a bike. Rental prices are in addition to your general admission.
For further information about all the attractions at the Greater Vancouver Zoo as well as opening hours, admission rates and more, please visit the Greater Vancouver Zoo Website.