Irving House and New Westminster Museum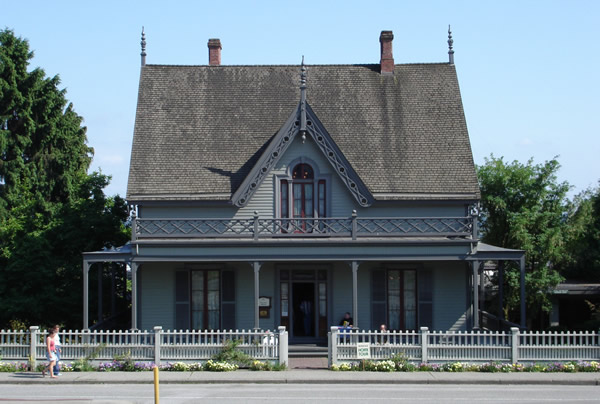 Where is Irving House & the New Westminster Museum?
Irving House & New Westminster Museum

302 Royal Avenue
Vancouver, B.C.
Irving House is situated in the historic city of New Westminster which is to the south of Downtown Vancouver, and the New Westminster Museum is on the same site. The easiest way to get here from Downtown Vancouver is via the SkyTrain, either the Millennium Line or the Expo Line is fine as both stop at New Westminster station. From here it's a short walk.
Irving House & the New Westminster Museum Attractions
Being such a historic and important city it's no surprise that New Westminster has a lot of history to offer, and Irving House is perhaps one of the best examples of this. The house was built in 1865 for Captain William Irving who was an important figure in the river trading industry of the Lower Fraser River in the late 1800's. The house was built in the Carpenter Gothic Revival style of architecture and has some features reminiscent of architecture from Irving's homeland, Scotland.
Whilst visiting the historic Irving House, also take the time to visit the New Westminster Museum and Archives at the same site. There are a number of both temporary and longer-term exhibits here which tell visitors all about the interesting history of New Westminster.
Irving House Highlights
House Tours
Irving House has been restored and furnished to its original glory and is now a step back in time to when it was first built in 1865. This gives visitors an excellent opportunity to see what life was like in the early days of Vancouver. Costumed Guides are here to answer any questions you might have as you wander through the 14 rooms of the house.
Gift Shop
For those whose interest in history has been sparked, visit the Museum Gift Shop after your tour where you can buy a range of historical books which concentrate on both New Westminster and the rest of the Lower Mainland. In addition there are gift items and Victoriana, postcards and more.
For further information specific to Irving House, visit the Irving House webpage of the New Westminster Parks & Recreation Website, or the New Westminster Museum webpage.