Maplewood Farm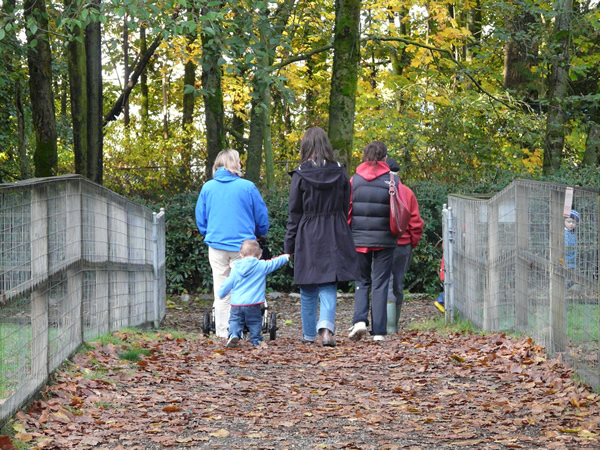 Where is Maplewood Farm?
Maplewood Farm

405 Seymour River Place
Vancouver, B.C.
604-929-5610
Maplewood Farm is in North Vancouver and is easily accessible from Downtown Vancouver. If you're coming by Transit there are two routes you can take – either take the SeaBus to Lonsdale Quay then catch Bus 239 Cap College to Phipps Exchange where you transfer to the C-15 Shuttle. Alternatively take the 210 bus (Upper Lynn Valley) all the way from downtown to Phipps Exchange then transfer to the C-15 Shuttle.
Coming by car is far quicker and there is free parking at Maplewood Farm , though it does fill early. The Farm is located close to the Second Narrows/Ironworkers Memorial Bridge, and according to the Maplewood Farm website it takes about ten minutes from downtown.
Maplewood Farm Attractions
Maplewood Farm was first established in the early 1900's and became a successful dairy. Agriculture on the North Shore declined though into the 1970's as more and more farms closed, but Maplewood Farm was saved because the land came under the jurisdiction of the District Parks Department. Since 1975, Maplewood Farm has been open to the public and is now an important center for agritourism.
Maplewood Farm is not a huge tourist attraction, but offers an alternative to many of the other attractions in the area. With its emphasis on agritourism the mission here is to provide a unique experience whilst remembering the rural heritage of the property. This isn't a zoo as the animals here are called 'domestic' as in farmyard animals so visitors can see what life on a small farm is like.
Maplewood Farm Highlights
Rabbitat
The Rabbitat is one of the most popular attractions at Maplewood Farm. This is an undercover area so is great in all weathers. Rather than watching the animals from afar, children can interact very closely with the rabbits here, which includes feeding them carrots and other favorite vegetables!
Goathill
Goathill is also a popular attraction. This area of the farm is dedicated to goats, and again children can get very close and pet the goats if they like. However, none of the goats or goat kids should be picked up! At certain times of the year you may also find calves and lambs here too.
Other animals
There are many other animals here too including pigs, donkeys, poultry, ducks, cows, sheep and more.
Self-Guided Tours
At Maplewood Farm you can take one of the self-guided tours to make sure you get the most out of your visit here. Booklets are available which give you lots of information on all the animals and birds you'll see here.
Pony Rides
Pony Rides are available either by booking in advance or by 'pay as you go' which is only available at the weekends, except for in July and August when the rides are usually offered daily. There is an additional fee for pony rides and they are only available for smaller children due to weight restrictions.
For further information about all the attractions at Maplewood Farm, as well as opening hours, admission prices and driving directions please visit the Maplewood Farm website.