Museum of Anthropology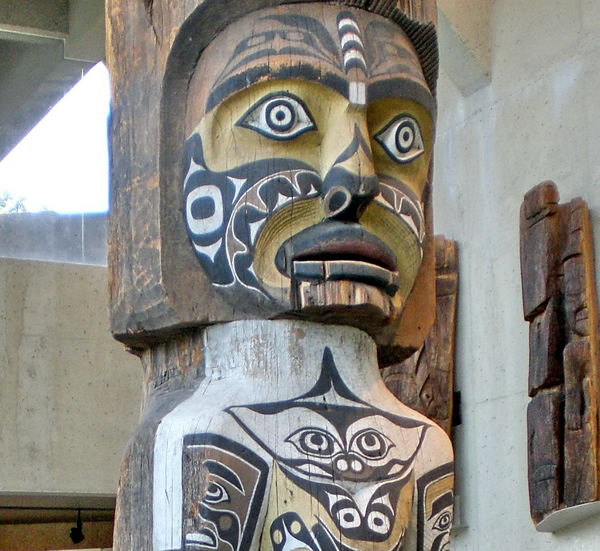 Where is the Museum of Anthropology?
Museum of Anthropology

6393 North West Marine Drive
Vancouver, B.C.
604-822-5087
The Museum of Anthropology is situated within the grounds of the University of British Columbia, which sits on a peninsula to the south west of Downtown Vancouver. This is quite a distance out from the city center, but if you're feeling active it is reachable by bicycle. The other alternatives are to come by car (a very pleasant drive along Marine Drive) and park within the Rose Garden Parkade opposite the museum; or come by Transit – bus number 41 is the most accessible.
Museum of Anthropology Attractions
Commonly described as Vancouver's best museum, the Museum of Anthropology which was established in 1947, is definitely worth the short trek outside of the city for a visit. There are vast collections here including ethnographic and archaeological objects, and although the focus is on cultures from around the world, the British Columbian First Nations exhibits are said to be by far the best.
Museum of Anthropology Highlights
Permanent Exhibits
As mentioned above, it is the First Nations permanent exhibits which are heralded as the best here at the Museum of Anthropology. One of the main highlights are the totem poles, but there are also numerous other carvings and other works on the Ramp and throughout the Great Hall. There are a great many works by acclaimed Haida artist Bill Reid, for example, as well as an outdoor Haida village, called the Haida House complex. Here you can see what village life looked like for the Haida people in the 19th century.
Other permanent exhibits include the Koerner Ceramics Gallery, featuring over 600 European ceramics plus the 'visible storage' displays of approximately 13,000 objects from the Museum of Anthropology collections.
Temporary Exhibits
In addition to the permanent exhibits there are also several temporary ones too. These change throughout the year so please check with the Museum of Anthropology website to see what's on display when you're planning to visit.
Tours
There are several options available to visitors to the Museum. Self-guided tours can be done using a free mini-guide which gives you insight into what you are seeing in the galleries. Or for a more in-depth tour you can choose to join one of the free guided tours; there are usually two of these offered per day on which the museum is open.
For further information on all of the exhibits at the Museum, please visit the Museum of Anthropology Website.