Canadian Museum of Flight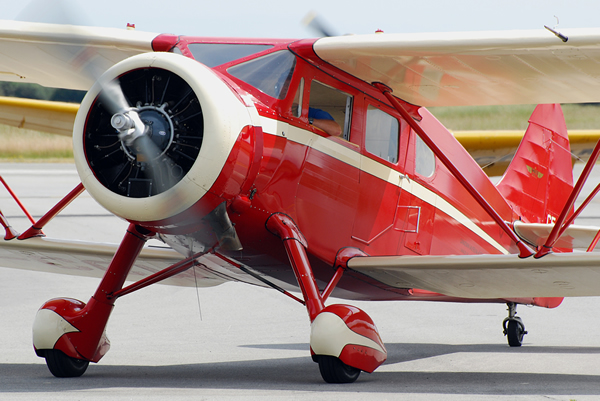 Canadian Museum of Flight

Langley Airport , Hanger #3 – 5333 216th Street, Langley
V2Y 2
Vancouver, B,C.
604-532-0035
Canadian Museum of Flight Attractions
The Canadian Museum of Flight was first established in 1977 and was located in Surrey, but moved to its present location within Langley Airport in 1996. The museum was established in an effort to save some examples of Canadian aviation for future generations to see and enjoy, because at the time many examples were being shipped abroad. A collection of aircraft began and increased over the years to the 25 aircraft now housed here.
Canadian Museum of Flight Highlights
The Aircraft
Obviously the main highlight of the Canadian Museum of Flight is the aircraft. There are now over 25 aircraft on display and this includes currently six which are actually able to fly. The collection includes both civilian and military jets. Aircraft on display include a Tiger Moth, a WWII Handley Page Hampden and a CF-104 Starfighter in addition to a couple of helicopters.
Millennium Kids Room
This special area for kids at the Canadian Museum of Flight is quite different to many other museums where kids aren't allowed to touch anything. Here, children are allowed and encouraged to touch some of the aircraft and to find out how aircraft actually fly and how engines work.
History Walk
Around the museum are exhibits which are in chronological order and depict the history of aviation starting from World War One right up to the present day, giving visitors a real insight into aviation history and the part which Canada has played.
To read more about everything you can see and do at the Canadian Museum of Flight, as well as opening hours, admission prices and more, please visit the Canadian Museum of Flight Website.
Where is the Canadian Museum of Flight?
The Canadian Museum of Flight is situated in Langley in Greater Vancouver within the Langley Airport. Langley is situated midway between Highway 1 and Highway 99 and hence you can choose either of these routes to get here by car, which you should expect to take about an hour from Downtown Vancouver, depending on traffic conditions.
You can get to the Canadian Museum of Flight by Transit, though it does involve a couple of changes. Probably the best route is to use the SkyTrain from Downtown Vancouver on the Expo Line to King George in Surrey (the last stop). From there get bus # 502 heading to Aldergrove, though change buses in Langley Centre onto the C60 to Langley Hospital. Langley Hospital is about 0.6 miles (1 km) from the airport.