The Power House at Stave Falls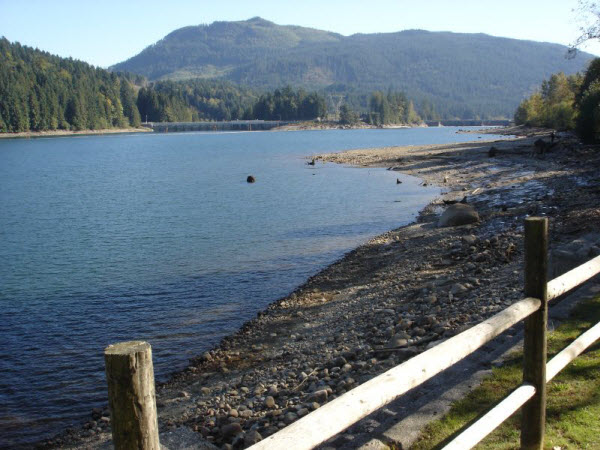 Where is The Power House at Stave Falls?
The Power House at Stave Falls is in Greater Vancouver, near the city of Mission. The visitor center is easily accessible by car from Downtown Vancouver either via Highway 1 or the Lougheed Highway (No. 7)
The Power House at Stave Falls Attractions
The Power House at Stave Falls is owned and operated by BC Hydro. The Stave Falls Dam and Powerhouse were constructed from 1909 and completed on January 1, 1912 with the purpose of providing hydro-electricity to the Lower Mainland. A few years after construction at Stave Falls was complete, construction of another dam (Ruskin Dam) downstream from Stave Falls began in order to cope with the growing demand.
The Power House at Stave Falls and informative visitor center are now open for the public to find out about how hydro-electricity is generated and to take a look at some of the huge machinery needed for such a job and in recognition of the historical importance of this site it was designated a National Heritage Site in 2004.
The Power House at Stave Falls Highlights
The Power House at Stave Falls Visitor Centre
Self-guided tours show visitors lots of interesting and exciting information about electricity and its important history in the shaping of the province of British Columbia. A short video first introduces visitors to the early 1900's; a great introduction for children who don't realize just how different life was back then! Following the video there are a number of interactive and hands-on displays and games which test your knowledge, and then of course there's a visit into the Generator Hall where you can see the original turbines and generators from 1912.
Local Recreation
Whilst you're in the area you may also like to enjoy some of the great recreational opportunities available in the waterways which not only provide electricity, but are open for the public's use and enjoyment. Some of the activities you can enjoy nearby include boating, picnicking, camping, fishing and hiking.