Burnaby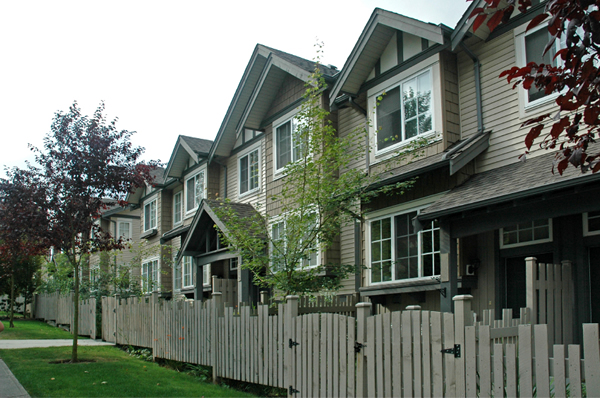 Where is Burnaby?
The City of Burnaby is situated to the east of Vancouver City and runs from the Burrard Inlet in the north to its border with New Westminster in the south.
Burnaby is easily accessible by both car and public transportation. There are several stops on both the Millennium and Expo Lines of the SkyTrain within Burnaby. From Downtown Vancouver most major routes cross through Burnaby, giving you several options depending on where you are heading.
Burnaby Attractions
Burnaby was incorporated in 1892 but had to wait another 100 years before finally gaining its City status. In the meantime, the area grew in size and population as it was spurred on by neighboring Vancouver and New Westminster. Burnaby is now a popular City for residents and has a number of attractions for visitors too.
Burnaby Highlights
Burnaby Village Museum
The Burnaby Village Museum takes visitors back to the 1920's in this reconstructed village and features, amongst other things, a restored Carousel. You can read all about what you can see and do here on our Burnaby Village Museum page.
Metrotown
Metrotown is one of Burnaby's most popular spots for residents and visitors alike. Essentially this is a town center and has everything you would expect to find contained within this one area – there are many shops (Metrotown is actually the largest shopping and entertainment complex in the province), accommodation and recreational facilities such as Central Park. You can read more about the shopping opportunities here at Metrotown on our Shopping in Vancouver pages.
Parks
Burnaby has a large selection of parks to suit all tastes. In addition to Central Park in the Metrotown area there is Deer Lake Park, with its woods and meadows and great cultural and heritage opportunities with the seven stately homes here! For a more natural experience, Burnaby Mountain Conservation Area takes you into forests and gives you great views of the city and water. Alternatively, at Barnet Marine Park you can enjoy a swim, boating and picnicking or a leisurely stroll.
Burnaby Art Gallery
Within one of the heritage houses in Deer Lake Park is Burnaby Art Gallery where you can view both contemporary and historical artwork inside the beautiful Ceperley House. Also next door to the house are the Century Gardens where the Rhododendron display is renowned.
Burnaby Art Gallery

6344 Deer Lake Avenue
Vancouver, B.C.
604-205-7332
There are many things to see and do in Burnaby.